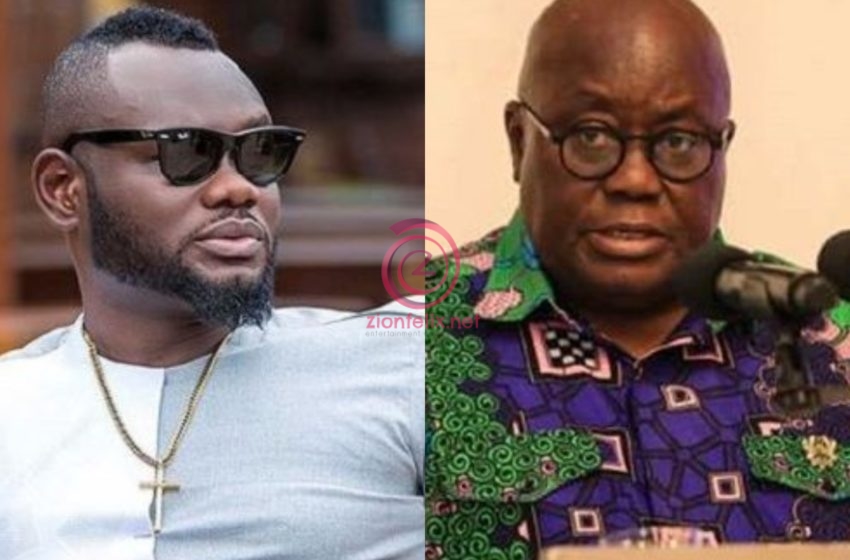 I'm A Wise Man, I Can't Support A Bad Thing – Prince David Osei Says At NPP Rally
Ghanaian actor, Prince David Osei has cemented his political stance for the ruling New Patriotic Party (NPP).
In multiple posts on social media, the popular actor declared his support for the NPP and Nana Akufo-Addo.
READ ALSO: Forget Lumba And Sarkodie's Campaign Songs For NPP, Ghanaians Are Not Fools To Vote For Party Based On Celeb Endorsement – CPP Chairperson
After touting his achievements in these posts, he called on Ghanaians to extend Nana Addo's mandate.
When we thought his support for the party will end on social media, Prince David Osei has taken it to another level.
The renowned actor was seen canvassing for votes for Nana Akufo-Addo at a rally organized by the party in a video sighted by Zionfelix.net.
READ ALSO: How I Got Out Of Custody – Dr UN Speaks
Prince David Osei stated that he is a wise man and he cannot support anything that is bad. The actor told the crowd to vote for Nana Addo in the forthcoming general elections.
He also bemoaned over how his words have been misconstrued by some media outlets.
Watch the video below.