Lynx Entertainment's KiDi has been trending number one on the bird app for over two hours today, September 27, 2022, and this time around, it is for the wrong reasons.
The 2022 Vodafone Ghana Music Awards winner is being dragged after some tweets he made in times past was dug up by tweeps.
READ ALSO: Actor Kompany Begs Ghanaians To Come His His Aid After His Family House Got Completely Flooded
Most of the tweets have KiDi making very demeaning remarks about top personalities like President Akufo-Addo, John Mahama, Sarkodie, and his close female friend, Anita Akuffo.
In some of KiDi's old tweets dating back to 2012, he took swipes at former President Mahama, the late John Evans Atta Mills, and the current President Nana Akufo-Addo.
In one of the tweets, KiDi had tweeted about President Nana Akufo-Addo.
He wrote: "Nana Addo's Face Has Fooled"

READ ALSO: Videos Of Shatta Wale's Newly-acquired 3-Bedroom Apartment Worth Over $450,000 Surfaces Online
In another tweet, KiDi went after former President Mahama's presidency and how bad it was.
"Y'all complain About Mahama, LMAO… Niggaz Got 3 MORE YEARS. Means 3 MORE YEARS of suffering or maybe worse," he tweeted.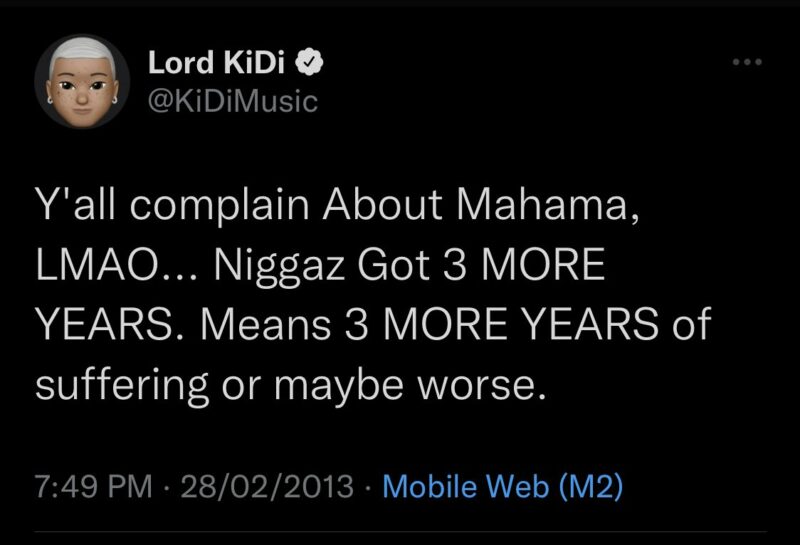 READ ALSO: Musician Kirani Ayat Goes Head To Head With Ghana Tourism Authority Over Alleged Illegal Use Of His Song
In a different tweet from his 'savage' days, the 'Touch It' hitmaker made some wild revelations about his former classmate, TV3 Presenter Anita Akuffo.
"Back in Class 3, whenever a Sean Paul song came up in the Jams Room, I went wild on Anita's Ass…," he tweeted.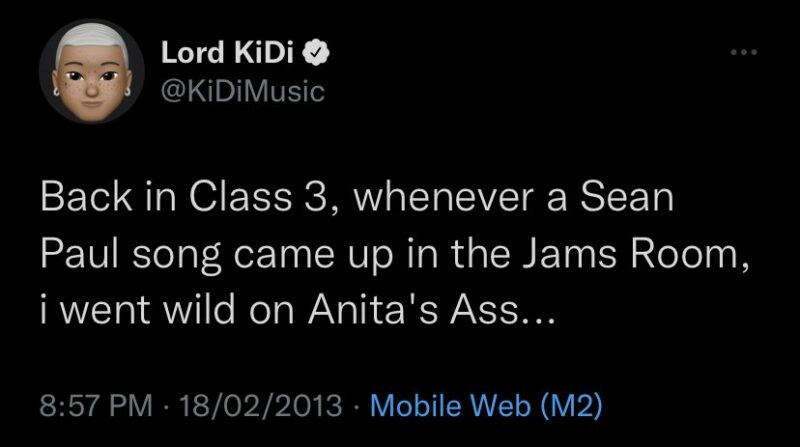 Click HERE for more…