Medikal Details How His Daughter Inspired His 'Island' EP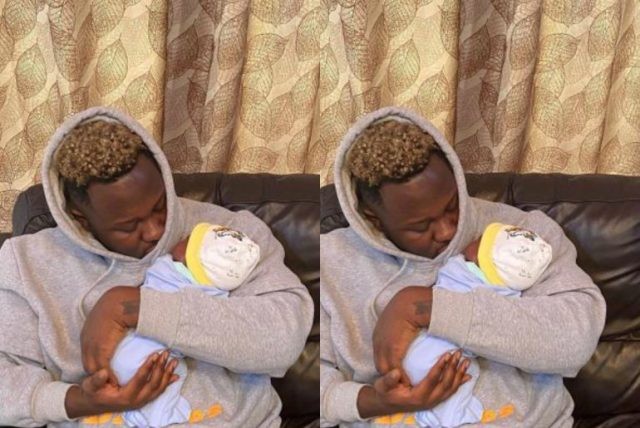 Ghanaian rapper, Samuel Adu Frimpong, well known as Medikal, has detailed how his daughter inspired his 'Island' EP.
A section of Ghanaian social media users were in awe after he revealed the name of his daughter as Island through a post on Instagram.
"Welcome to the universe my queen! Island Frimpong. You no get problem, God got us," he captioned his first photo with his daughter.
READ ALSO: Edwino Releases 'Man In The City' Music Video – Watch
Commenting on the reactions from some of the people who were shocked about the name given to the little girl, Medikal explained in an interview on YFM that his daughter came from a different place and she is special hence the name Island.
"Why I named my daughter Island is because I feel my baby is special and an Island is a land in the middle of water and I feel she came from a different space so I chose to give her that beautiful name Island," he said.
READ ALSO: Apart From The Fun, My Beef With Eno Gave Her A Free Hype – Medikal
The AMG rapper disclosed how the baby inspired his 'Island' EP.
"The Island EP was because of my baby," he revealed.
"We named my baby before she even came out. So, she is the person who inspired the 'EP' Island. So, she is the reason why I put out the album EP. The EP is not the reason why I named my baby 'Island'" Medikal added.