Nana Tonardo Reacts To Photos Claiming He Dumped Bible, Quran And Torah In The Toilet (See His Response)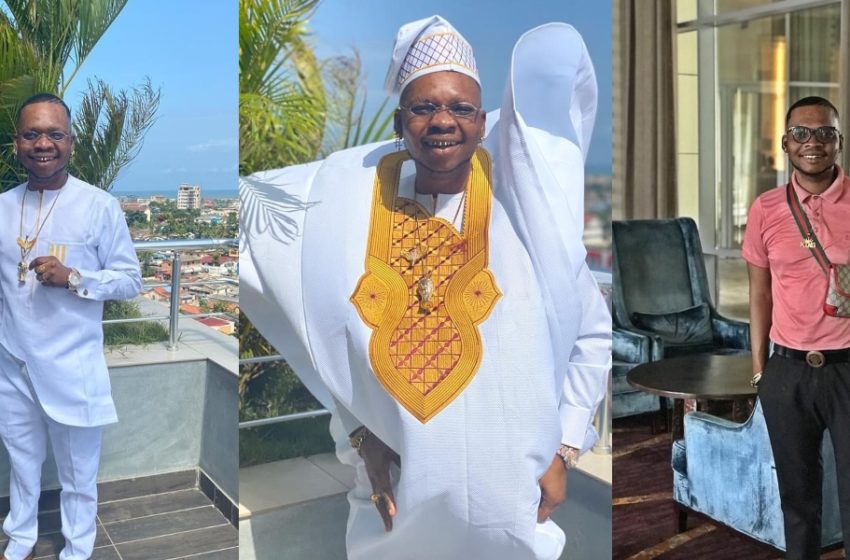 Emil Wood, popularly known as Nana Tonardo of Afia Schwarzenegger TV series fame, has opened up about viral photo of some holy books in the toilet bowl believed to have been posted by him.
In a quick reaction to clear the air on the matter, Nana Tonardo took to his IG page to indicate that the said photo was not posted by himself and that he got it from a blogger online.
READ ALSO: Gospel Artiste MOG Weeps Uncontrollably On Live Show As He Honours Sam Korankye Ankrah In Emotional Video (Watch)
Adding to his defence, Nana Tonardo indicated that even though he held his own beliefs on matters, he was very mindful that his actions would not offend anyone.
Nana Tonardo went on to say that he was well aware of how millions of people around the world hold the Bible, Torah and Quran in high esteem and that he would not "go the extra mile" of dumping them into the WC.
His post read: "People May Have Their Opinions Concerning The Picture Below Which I Copied From Another Blogger Online …..Coming From Me @kingnanatonardo. I Don't Hold Right To The Picture, As Well As I Didn't Threw Any Bible/Quaran In The W.C.I May Have My Belives, But Will Not Go That Extra Mile Knowing Others Hold That Book In High Esteem.I Believe That You Speak What's On Your Mind.Your Word Is Your Bond.You Treat People With Respect And Dignity. Thank You."
SEE POST BELOW:
It would be recalled that a photo went viral of three holy books namely the Bible, Torah and Quran, placed in the toilet sink and came with the caption saying the books had lost relevance and had to be dumped.
Same photo was posted by the Afia Schwarzenegger star and he received some backlash from the public.
READ ALSO: Meet The Beautiful Young Sister Of Joyce Blessing Who Looks So Much Like The Gospel Singer (Video)
He has however taken the post down.