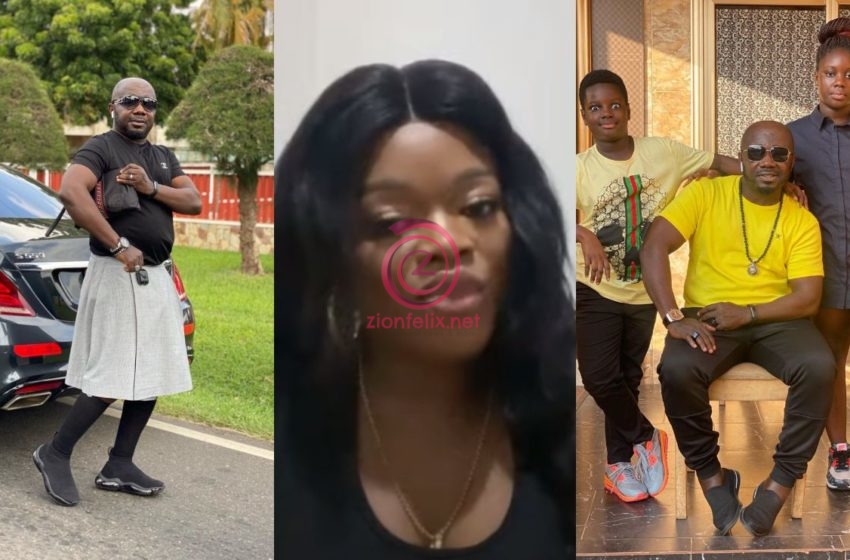 Osebo Replies Ex-wife, Ohemaa For Warning Him Over His Kids (+Screenshot)
The CEO of Zaraman Fashion Boutique in the capital, Richard Brown aka Osebo the Zaraman has replied his ex-wife and mother of his two wonderful kids following the latter's decision to sort of drop a warning for him over his kids.
It will be recalled that yesterday, the ex-wife of the popular fashionista came out via a video on her Instagram talking about her displeasure with regards to the skirts he keeping wearing to events and for photoshoots in the name of fashion.
READ ALSO: Badu Kobi Never Gave A False Prophecy, Mahama And Trump Will Be President In 2021 – Mr Beautiful
In the 13 minutes long video, Ohemaa, the ex-wife of Osebo addressed the issues surrounding him wearing skirts and also talked about how she has been trying to get their male son, who is 9 years to also do the same — something she totally abhors.
She went further to also touch on how their daughter had been crying because people have been laughing at her saying her father wears a skirt and also broke his promise to her that he was going to stop wearing it.
READ ALSO: Efia Odo Says She Going To Fix Her Small Backside Days After Her Bestie, Shatta Wale Met Hajia Bintu (Video)
In his own reply to all of this, Osebo has taken to IG to tell his kids that he loves them, no matter what his ex-wife says or does.
As the caption of a photo of himself and his kids shared on IG, he wrote: "Remember daddy's love ❤️ for u guys is bigger the the sea. I love ❤️ you more the my self and will always love you, nothing can come between our love for each other. Am ur daddy and nothing can change that ❤️ I have for u🥰🥰🥰🥰. Where ever you are, what ever you do, remember daddy loves you so much but God love ❤️ u the most ❤️❤️❤️❤️🙏🙏🙏🙏🥲"
See the post below