Some photos and videos which capture the moment Ghana's flag was lighted on the tallest tower in the world, Burj Khalifa as President Akufo-Addo watched with other state officials from a close distance following their arrival at the Dubai Expo has surfaced online.
The photos and videos have been getting a lot of reactions from a section of Ghanaians who cannot fathom the relevance of such a move at a time the country is dealing with a lot of fiscal issues because it is reported that this action comes at a cost.
READ ALSO: TikTok Beef: Maa Linda Cl@shes With Akosua Over Boyfriend Snatching Allegations Levelled Against Her – Watch Video
Many of such people have been bashing the President Akufo-Addo led government for not making prudent decisions when it comes to spending the resources of the country even though some others also believe that this will sell the country to the world in a way.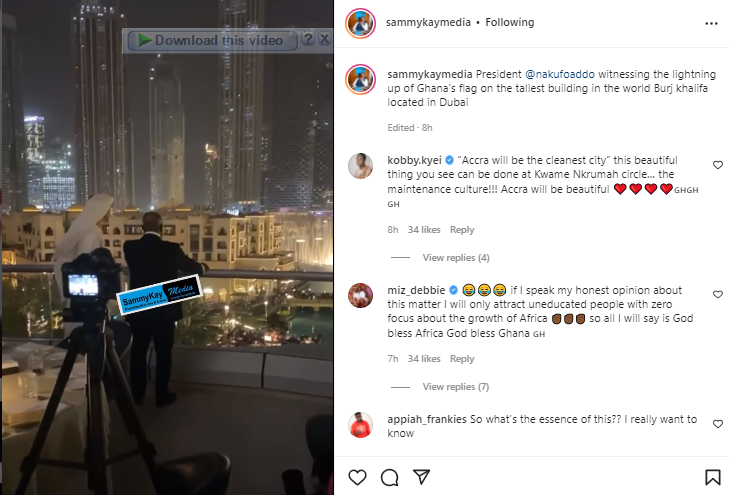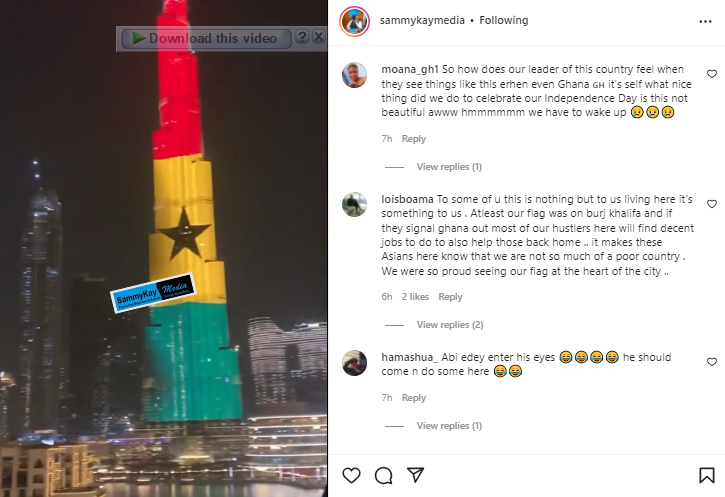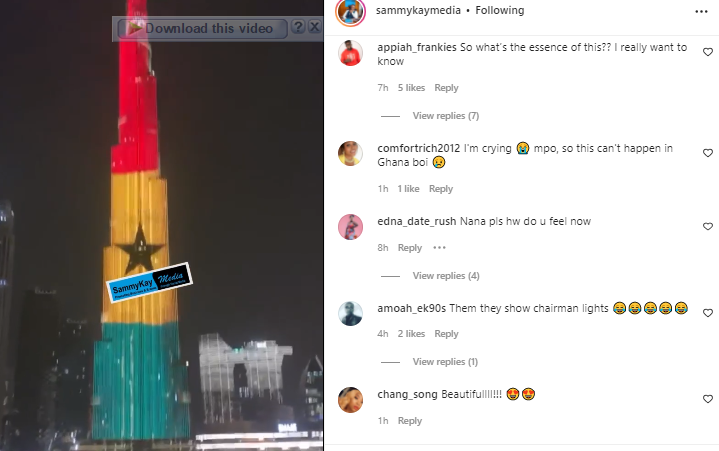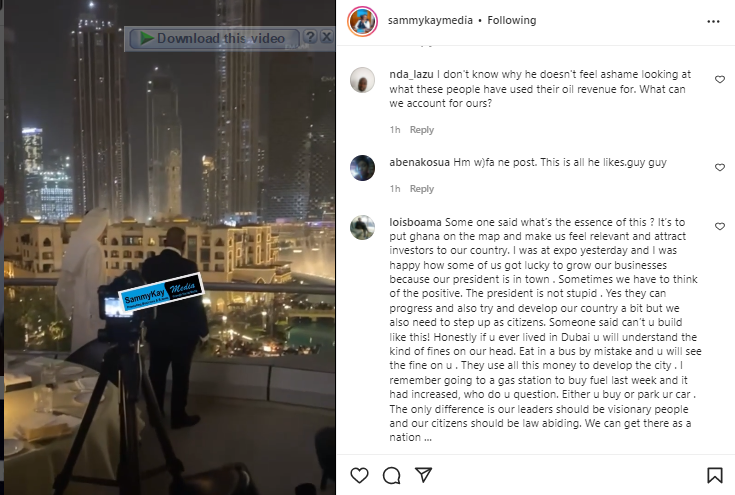 Watch a video of the moment the Ghana flag was lighted below and check some other reactions in the comment box