The boss of 3Music Awards, Sadiq Abdulai Abu has reacted to the comment Joy FM's Sammy Forson passed about Yaw Tog's now infamous 'I made Stormzy more popular in Ghana' comment.
The renowned broadcaster, Sammy Forson was one of the few industry players to quickly lash out at the young rapper after his utterances on TV3's 'New Day' show went viral.
READ ALSO: Praye Tietia Comes To The Rescue Of Yaw Tog Amid Social Media Backlash For His Stormy Comment
Sammy Forson in a tweet described Yaw Tog's comment as "loose talk" and further suggested that he made that utterance because he is selfish and does not have the interest of Ghana Music at heart.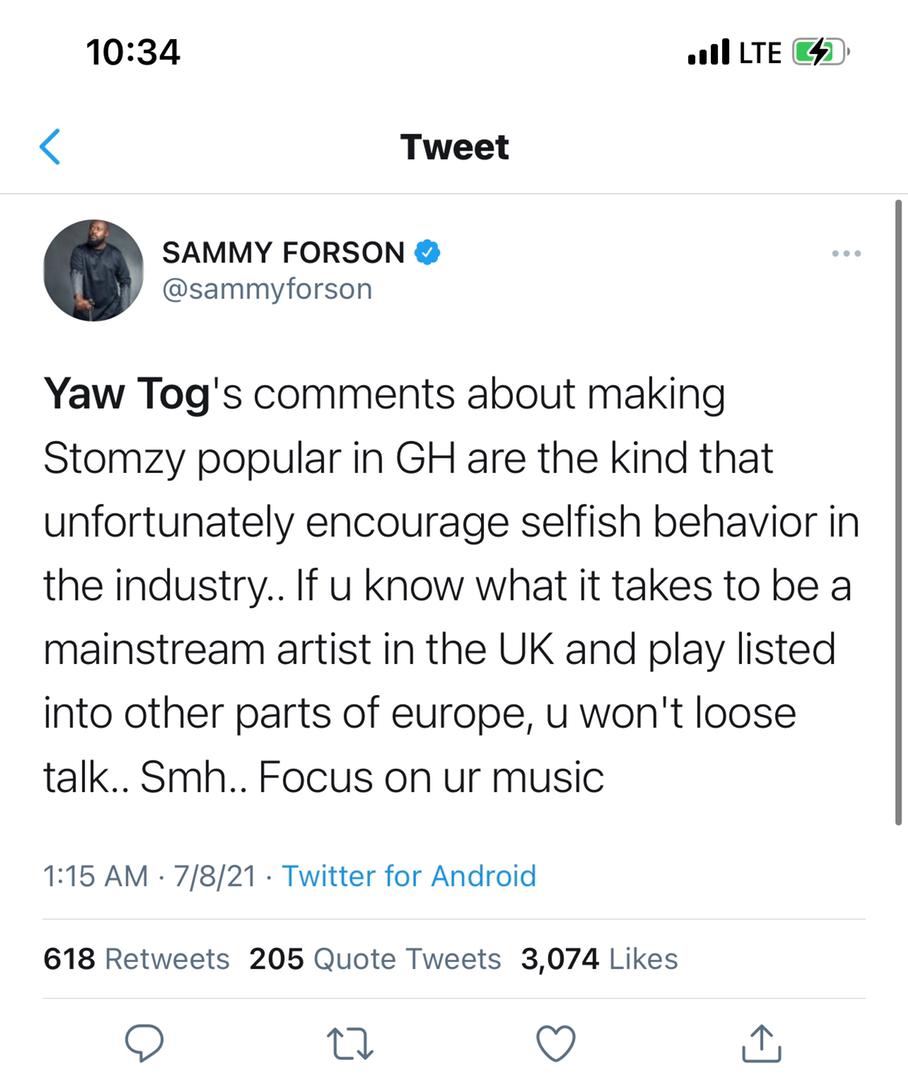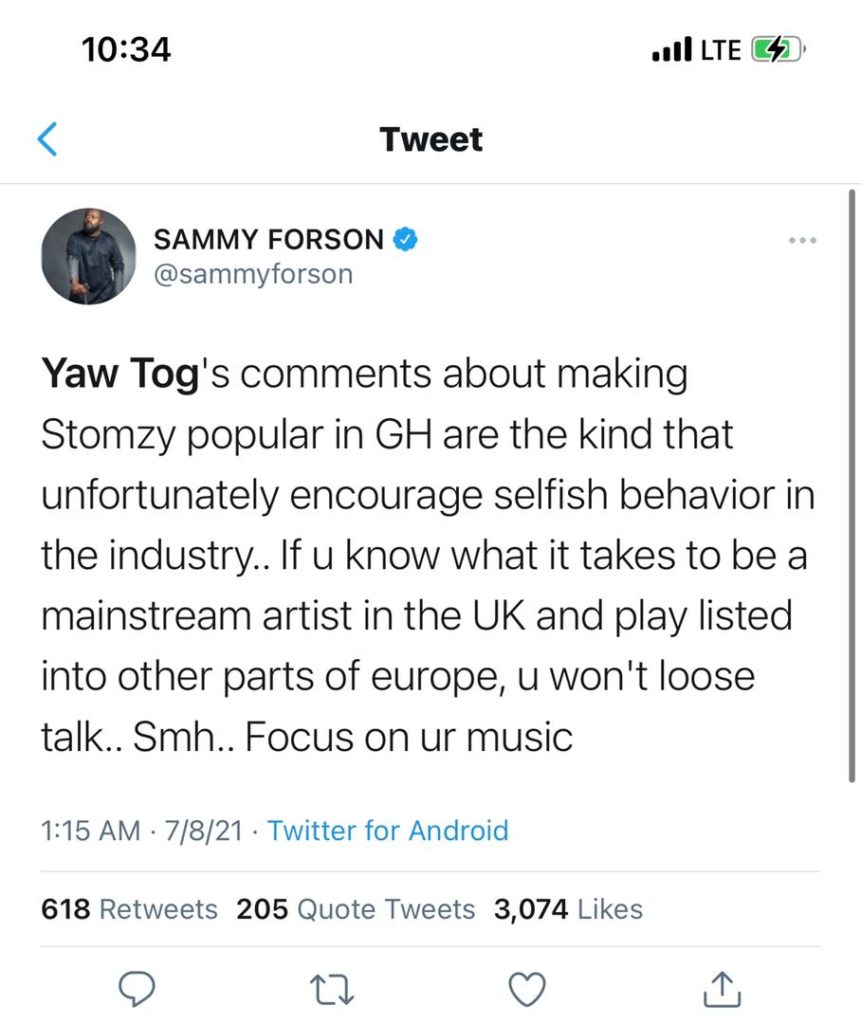 READ ALSO: Yaw Tog's Comment About Making Stormzy Popular In Ghana Receives Mixed Reactions On Social Media
In a reply to this, Sadiq also took to his Facebook timeline and described Sammy's comment as the most shocking he has seen the whole amid all the attacks and backlash.
According to Sadiq, the likes of Sammy Forson are in a rush to put Yaw Tog under the bus on destruction even though whatever he said in the interview was not wrong.
READ ALSO: Yaw Tog Responds To Critics After His Stormzy Comment
Sadiq also asked the likes of Sammy Forson to leave the young act alone because he has done nothing wrong.
Read his full post below
"Of all the commentary on Yaw Tog's recent comments. This was the most shocking. What's the rush to throw the young act under the bus? What's this attempt to "police" his speech and commentary. Look at the unfair spin he puts to it as well. I watched the video, nothing wrong with Tog's commentary. Quite clearly, the intent behind his commentary was harmless. On this comment, leave the young act alone."