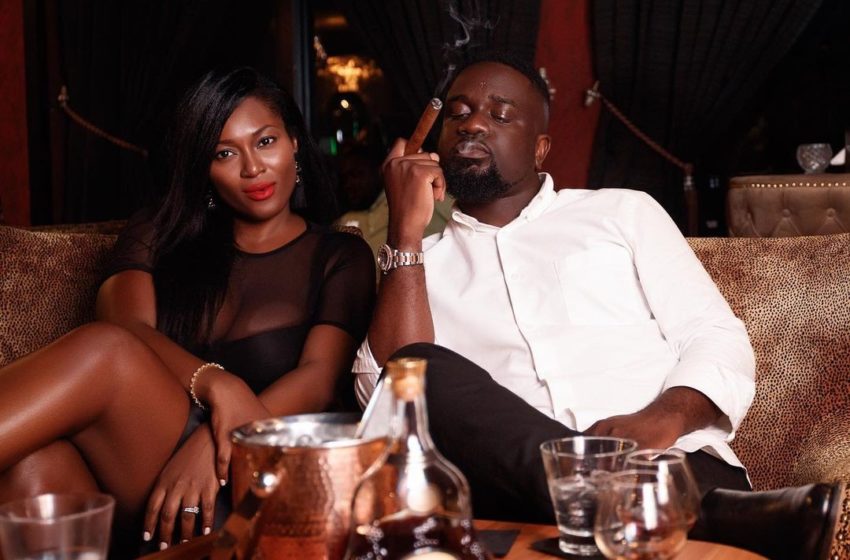 Sarkodie Takes His Beautiful Wife, Tracy Sarkcess On A Shopping Spree As Christmas Nears (Video)
Popular Ghanaian rapper, Michael Owusu Addo, popularly known as Sarkodie has been spotted with his beautiful wife, Tracy Sarkcess in town as they do their 'Christmas' clothes chopping.
It is public knowledge that the yuletide is here already and as such, people who have saved up money for it have started their celebrations in earnest while those who are bleeding financially are just hiding at their corners and praying that the celebrations end sooner than later.
READ ALSO: Hajia Bintu's 'Reign' Almost Over As He Friend With Bigger Nyash Causes Stir With Her Banging B0dy (Photos And Videos)
Well, it appears Sarkodie is not one of those bleeding because he has started the 'party' already with his wife, Tracy.
In a video seen on their respective social media pages, Sarkodie was captured getting Tracy a few 'Christmas' clothes — that sounds weird, right?
READ ALSO: Singer Nautyca Seriously Grinds Shatta Wale's Baby Mama, Michy On A Big Stage Publicly (Video)
Be as it may, they were captured getting themselves a few shirts and sneakers that look quite the same.
After watching the video a few times, I am tempted to believe that some of these clothes they were happily picking will be used when they appear for Sarkodie's Rapperhlic Concert 2020, which is scheduled to take place on December 25.
Watch the video below