Sc@ry Scenes As Angry Husband Chases Another Man With A Cutl@ss For Chopping His Wife In The Streets Of Kumasi – Watch Video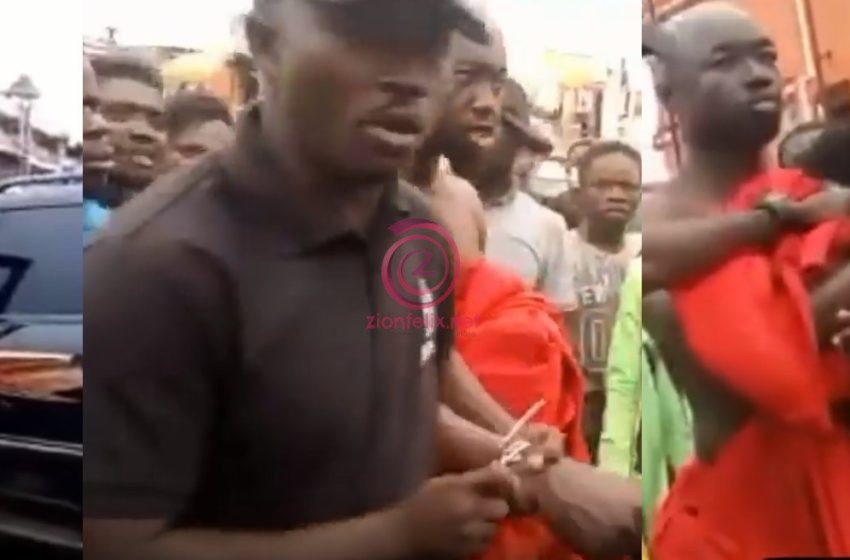 It is pretty scary when all of a sudden a man clad in red cloth appeared on the streets of Kumasi Adum with a cutl@ss to butcher another man for allegedly b0nking his wife.
The angry husband who could obviously not hold back his anger was seen chasing the man who was driving a Toyota V8 with cutl@ss in the busy streets of Adum.
READ ALSO: Camidoh Hurriedly Apologizes To Shatta Wale Following Backlash From Fans After He Jabbed Him – See Screenshot
While he angrily chased him on the streets, the only thing he could be heard saying on top of his voice was the fact that the guy has chopped his wife just because he is rich.
Well, the guy who is accused of ch0pping this unknown married was lucky to getaway.
The Police later showed up to arrest him for pulling out the cutlass. He was handcuffed and taken to a police station
Watch the video below