Shatta Wale Finally Drops Full Kumerica Hip Hop Song – Listen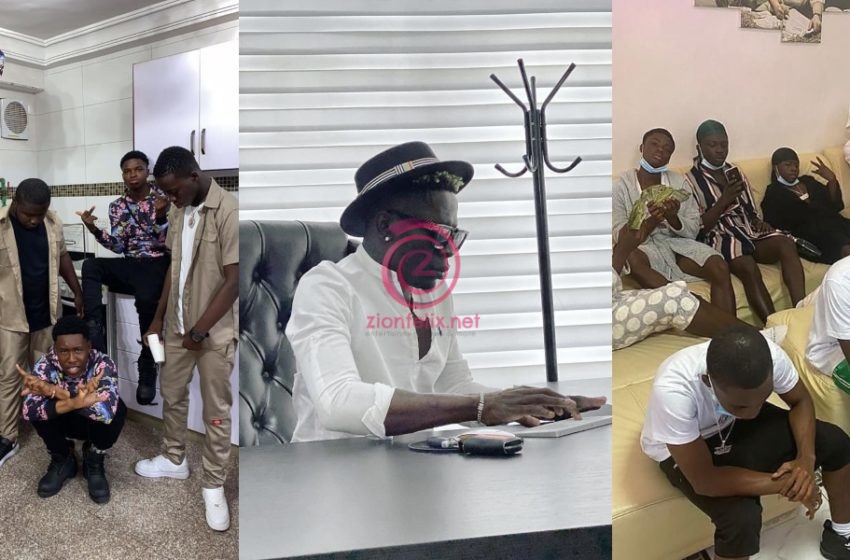 Multiple award-winning dancehall star, Shatta Wale, has finally dropped the full version of his Kumerica song which is quickly going viral.
The song which is hip hop and rap themed, was dropped on social media and it starts off with some sort of funk.
READ ALSO: Stonebwoy And His 'Girl' Give Massive Support To Fameye As They Pre-Order His Greater Than Album For $1,000 (See Details)
Shatta Wale showed solidarity to the Kumerica squad with the song.
He had earlier revealed that he was working on something for the Kumerican boys after they sent him massive shoutouts following his feature with American superstar, Beyonce.
Now, true to his promise and recent video to drop a song soon, the Ayoo hitmaker has delivered.
LISTEN BELOW:
Just like the Kumerican boys would do, Shatta Wale bragged about his matchless wealth and also claimed all his boys were rich as well.
Zionfelix.net earlier reported that Shatta Wale had dropped a teaser video of the Kumerica song.
In the said video, the dancehall star was seen driving around town in his new BMW car which he purchased over the weekend.
Some parts of the same video showed the popular Kumerica boys sampling the song and jamming to it.
READ ALSO: I Regret Campaigning For A Political Party Years Ago Because They Gave Me Nothing; Now I Will Take Money First – Vicky Zugah Recounts In Video (Watch)
Kumerica has become synonymous to the Ashanti Region of Ghana. The young men who created the trend could be seen showing off wads of cash and also seen wearing blinks.