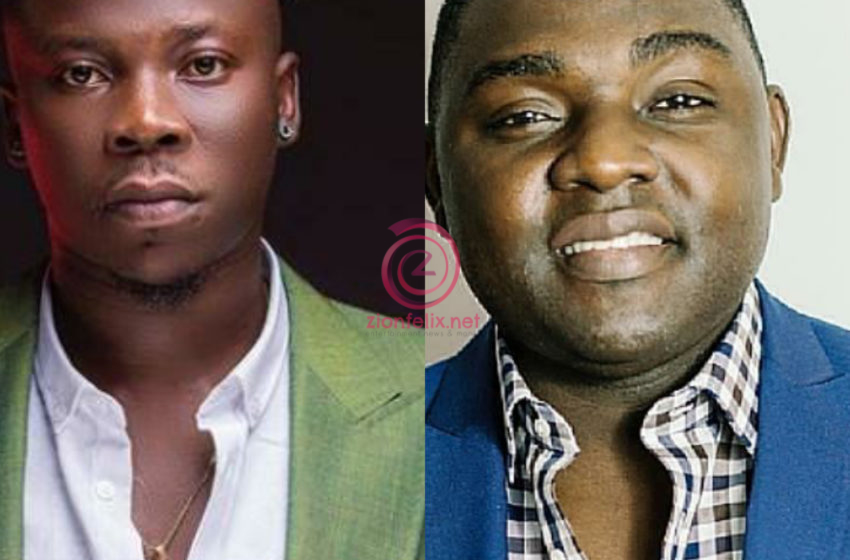 Shut Up – Kelvin Taylor Tells Stonebwoy Following His Advice To Ashaiman Youth
Broadcast journalist, Kelvin Taylor has told Stonebwoy to shut up following his advice to the youth of Ashaiman.
A section of the youth in Ashaiman, who supports the National Democratic Congress (NDC) demonstrated over the 2020 general election results.
After videos of their demonstration went viral, Stonebwoy advised them not to allow themselves to be used.
READ ALSO: I Had A Scary Dream Which Involved Mahama's Son – Frank Naro Speaks After Surviving Car Accident
He also called on them to keep the peace in the area.
"Ashaiman, My People Please all these ones Cannot Solve anything the politicians themselves know better what To do.Where our small power counts is to vote and we have done just that.Dont allow urself to be used by heart let's KEEP THE PEACE. and Go about our hustle it Go better.." Stonebwoy tweeted.
Following his tweet, Kelvin Taylor has asked him to keep quiet.
READ ALSO: Ghanaian Actor Waakye Graduates From Bible School (See Beautiful Graduation Photos)
He defended that the demonstration is peaceful and they have the right to protest.
Kelvin Taylor berated Stonebwoy for pulling a gun after Shatta Wale frustrated him for just two (2) seconds.
Watch the video below.