Stonebwoy's Former Manager Blakk Cedi Finally Meets Ayisha Modi At Asaase Sound Clash (Watch Video)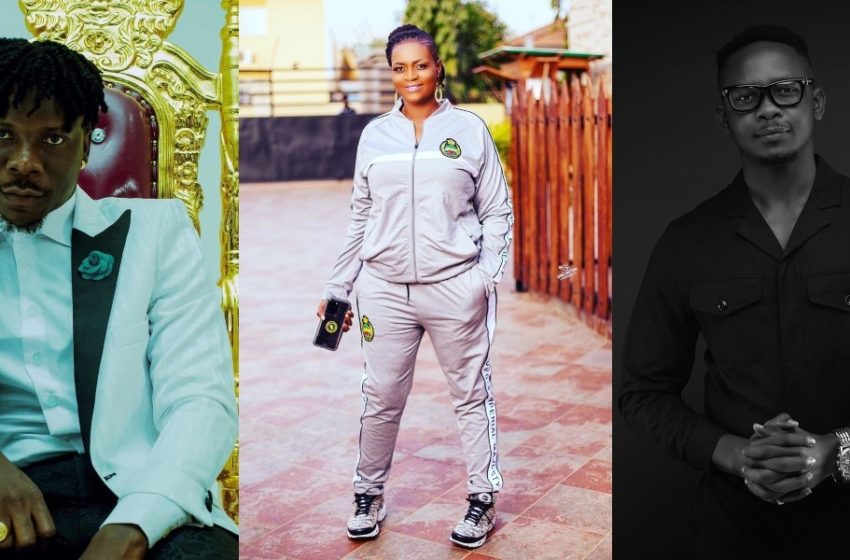 Stonebwoy's former manager, Blakk Cedi, has finally come face to face with the dancehall star's Number 2 fan, Ayisha Modi better known as She Loves Stonebwoy.
READ ALSO: The People's Manifesto: NDC Outdoors Plans For Creative Arts Industry Should They Win The 2020 Election (See)
In a video fast going viral on social media, Blakk Cedi, who is a guest at the Sound Clash battle between Shatta Wale and Stonebwoy was seen arriving at the event.
When he got to the gate, he met Ayisha Modi and the two exchanged plesantries and hugs as they chatted heartily.
WATCH VIDEO BELOW:
Blakk Cedi appeared to have come to the event on a motorbike as he was seen wearing a helmet.
Ayisha Modi, to prove her loyalty, to Stonebwoy, was seen clad in merchandise for the BHIM shop.
READ ALSO: Interesting Video Of Barima Sidney's 'Papa No' Song Drops – Watch
The Asaase Sound Clash which is happening tonight, will see Stonebwoy come face to face with Shatta Wale to determine the best of the best.