Top 5 FanIce Art Of Freedom Challenge Finalists Announced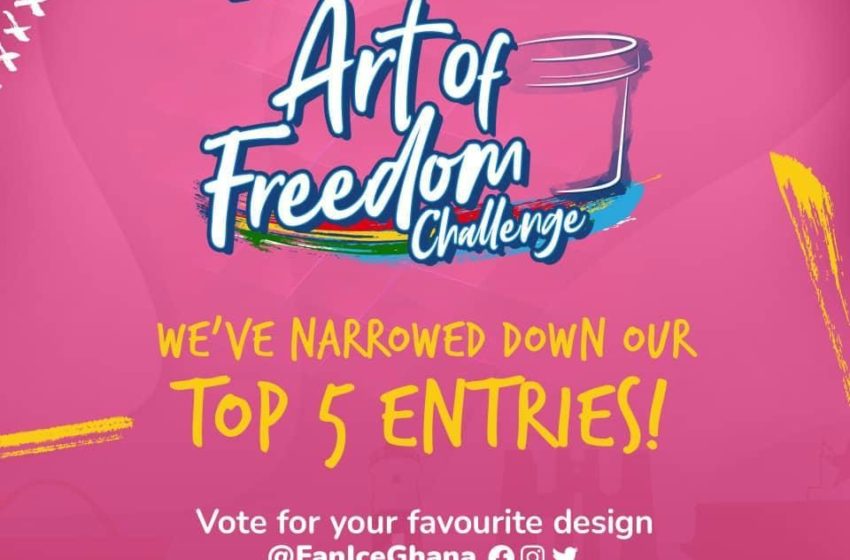 The list of Top 5 FanIce Art of Freedom Challenge finalists has been announced.
After weeks of a competitive design challenge, Blessed Adu-Yeboah, Frimpong Felix, Phillip Appenteng- Mensah, Stephen Appiah and Peprah Fordjour Linus made it to the top 5 list.
FanIce has now given the power to the public to help pick a winning design for their Freedom tubs.
To be part of the process, Head to @FanIceGhana on Facebook, Instagram and Twitter to vote for your favourite design!
READ ALSO: I Am Ever Ready To Sacrifice Everything For Our Happiness – Funny Face Tells His Baby Mama And Children
The winner of this voting will get a HUGE advantage – online voting will contribute to 30% of the overall score.
Voting ends on March 29 and 11:59 pm.
FanIce Art of Freedom Challenge is a designed competition to challenge Ghanaian artists to explore their creativity and apply their talents to FanIce Limited-Edition package to be out-doored later this year.