Trailer For Abraham Attah's Latest Movie Pops Up; Plays Lead Role As Stubborn Son Of Pastor (Watch Video)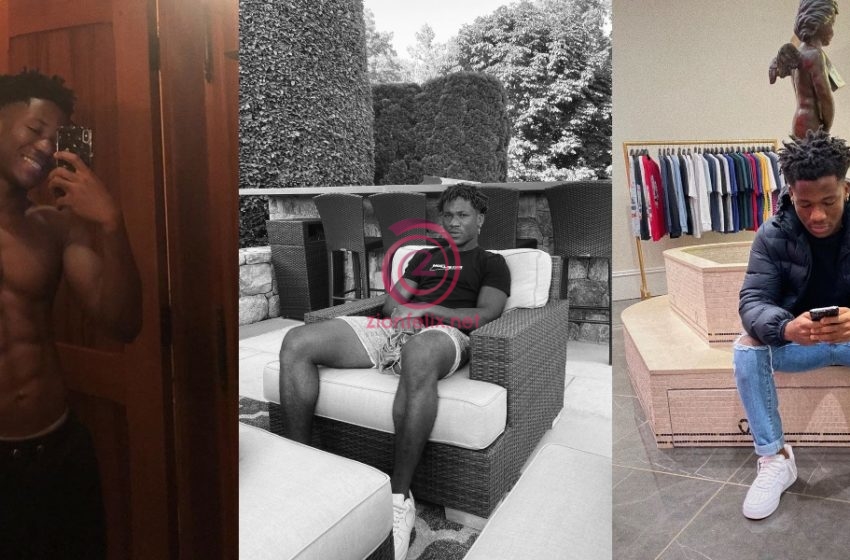 Ghana's very own international star, Abraham Attah, is still raising the flag of Ghana high as the trailer for his latest movie has been released.
In the video sighted by Zionfelix.net on Twitter, Attah who played the role of Agu in Beast of No Nation, would now play the role of a pastor's son.
The movie which is titled Tazmanian Devil, sees Abraham Attah play the role of a Nigerian who is about to enter university in the United States of America.
READ ALSO: Throwback Video Of When Wiyaala And Arnold Asamoah-Baidoo Were Like Best Friends And Danced Together Pops Up (Watch )
It however appeared that the role Attah was playing had to see him portraying the stance of stubborn son who was not ready to tow the Christian principles being given to him by his father.
The trailer saw Abraham Attah joining what appeared like a dance group and was listening to secular music which were against all the Christian traits of his strict father.
WATCH VIDEO BELOW:
The character Attah plays is named Dayo, a Nigerian boy trying to see his way clear through adulthood, school, Christian values, social vices, love and friendship.
Abraham Attah broke through the movie industry in Ghana with his maiden role in the movie, Beast of No Nation where he played the role of Agu, a young boy who became a child soldier due to civil war.
Following his sterling performance in the movie, he together with some cast of the movie, were nominated for a number of international awards.
READ ALSO: Give Akufo Addo Four More Years – Actor Prince David Osei To Ghanaians
After tasting his first sign of victory in the industry, Abraham Attah was relocated to the United States where he is schooling and living.
After starring in Beast of No Nation, Attah also starred in Marvel's Spiderman: Homecoming.