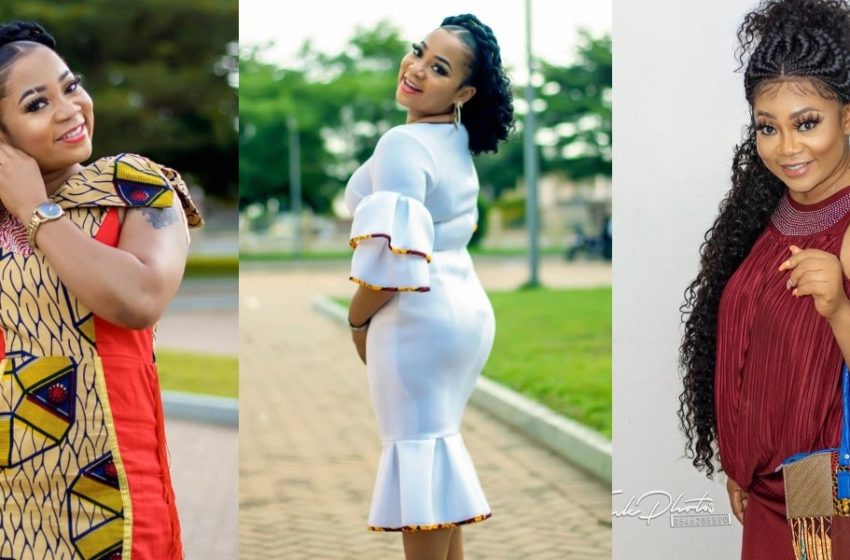 Vicky Zugah Pours More Pepper On Photographers At 2020 Golden Movie Awards As She Joins To Blast Them For Taking Horrible Photos Of Her
It is either the photographers who were hired to take official photos at the 2020 Golden Movie award did a very poor job while trying to capture some of the stars who went to the event or the stars themselves failed to 'shine' on the night.
Yesterday, a post sighted on the Instagram page of actress Beverly Afaglo blasted them for taking horrible photos of her which ensured that she appeared in Pulse Ghana's list of worst dress celebrities at the event.
READ ALSO: Ayisha Modi Fires Back At Sarkodie After He Said She Does Not Deserve His Attention (+Screenshot)
In a new development, actress Vicky Zugah has also been seen angrily blasting these same photographers for doing a very poor job — well, she was also captured in that list of Pulse Ghana.
In a post seen online, Vicky Zugah blasts the photographers and reveals that she was not even supposed to be at the event because she had just been discharged from the hospital the night before.
She further shaded the writers of Pulse Ghana for that article that ridicules them because they don't know what women go through just to look nice for events.
See her post below