Watch How Nana Ama McBrown Stormed An Accra Circuit Court Today As A Witness In Bulldog's Case (Video)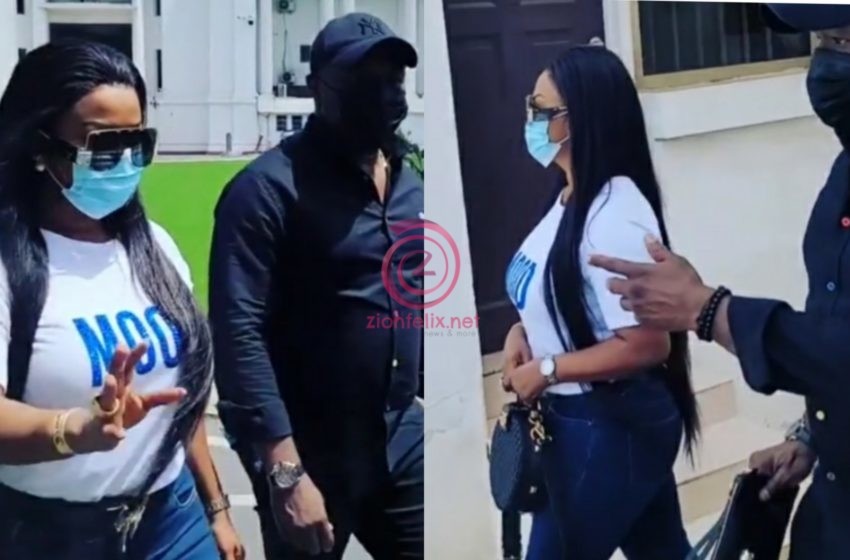 Ghanaian actress and TV host Empress Nana Ama Brown stormed the premises of one Accra Circuit Court today as Bulldog's trial begins.
The United Showbiz host on UTV according to reports is expected to testify as a prosecution witness in an ongoing trial involving artiste manager and entertainment pundit Bulldog.
READ ALSO: Nana Ama Mcbrown To Testify In Bulldog's Trial
Bulldog is alleged to have threatened the President of the Republic of Ghana Nana Addo Dakwa Akuffo-Addo while he was a panelist on one of the many editions of the show hosted by Nana Ama McBrown.
The court heard that Bulldog threatened that the President will not finish his second term if Menzgold customers are not paid their deposits.
He was arrested by personnel from the National Intelligence Bureau formally known as BNI following the comments but was granted bail days after.
READ ALSO: What Funny Face Told The Judge Which Landed Him In A Psychiatric Hospital Revealed (Video)
Nana Ama McBrown who hosted the show was in court earlier today as she is expected to testify against Bulldog. A video posted on her Instagram page confirmed her presence in court this morning.
She was in court with the Head of Productions at UTV, Mr Roger Quartey.
Unconfirmed reports claimed that the actress' lawyer told the court that she cannot be compelled to testify if she doesn't want to.
Watch the video below: