We Support Nigerian Creativity More Than We Support Our Own Creatives – Dada Hafco Cries (See All He Said)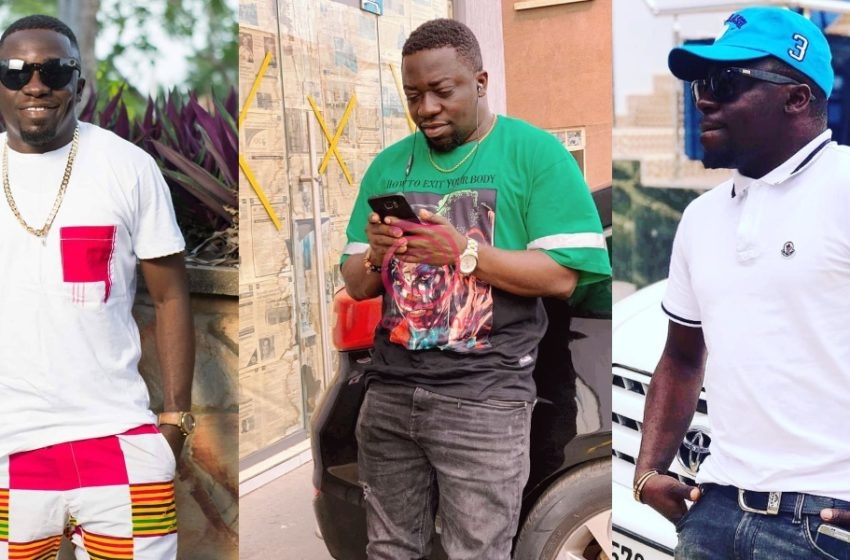 Highlife artiste, Dada Hafco, has made claims on how Ghanaians keep creating and hyping Nigerian programs but the latter neglect or give very tiny attention to Ghanaian music.
The 'Fall Down' singer questioned if Nigerians will create a hype and make so much noise about a Big Brother Ghana like Ghanaians do theirs.
READ ALSO: Ebony's Team Are Liars And Deceivers; They Signed Me And Never Gave Me My Car Nor Good House – Imrana Cries In Video (Watch)
"Will Nigerians create a hype and make so much noise about a Big Brother Ghana like we do theirs,?" he asked.
He further questioned if there will ever be a Ghanaian program where Nigerian songs would be played ahead of Ghanaian ones.
SEE POST BELOW: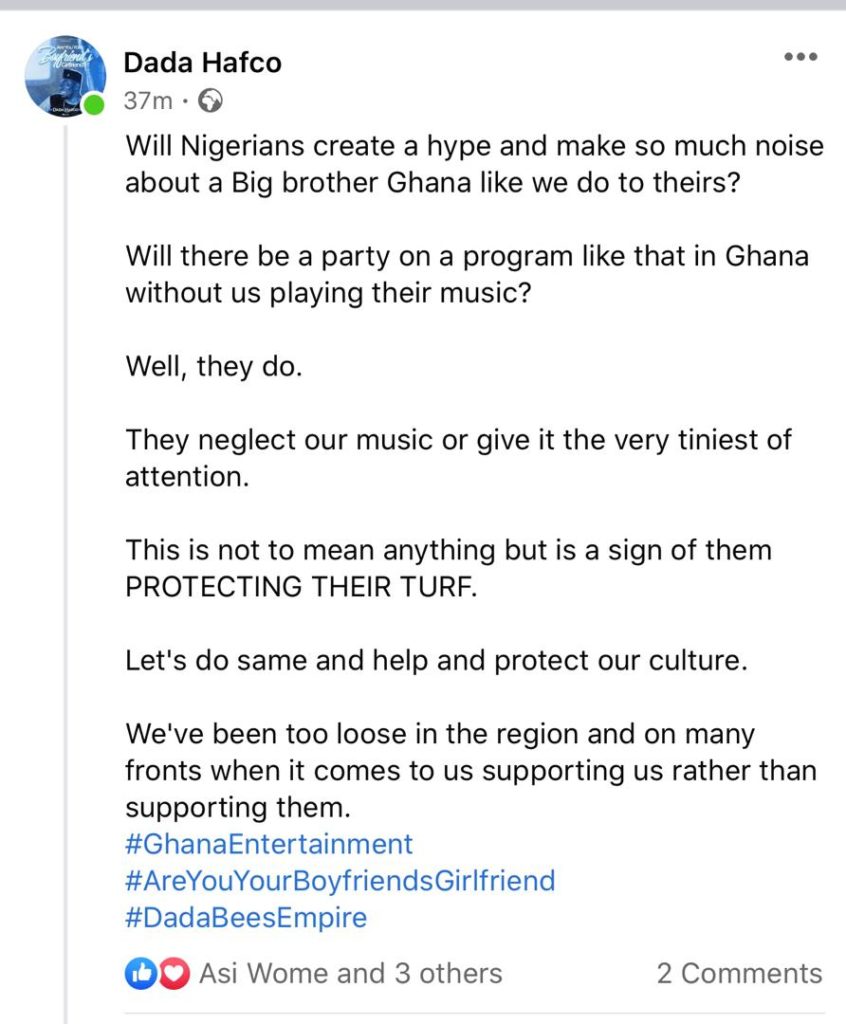 According to him, he's not trying to mean anything but only remind Ghanaians that Nigerians protect their own so Ghanaians should learn to do same.
The Highlife artiste, born Terry Asare Boamah, urged Ghanaians to copy Nigerians and protect their culture as well and creativity as well.
"Let's do same and help protect our culture" he emphasized.
READ ALSO: American Superstar DJ Khaled Shows Massive Support To Ghanaian Dance Group De_Gamechangers (See His Post)
Dada Hafco said that "we've been too loose in the region and on many fronts when it comes to us supporting us rather than supporting them"
Over the years Dada Hafco has made complains of how the Ghananain music industry does not allow good products to excel.