You Don't Have To Fear The United Nations – Dr Fordjour Reacts To UN's Disclaimer (Watch Video)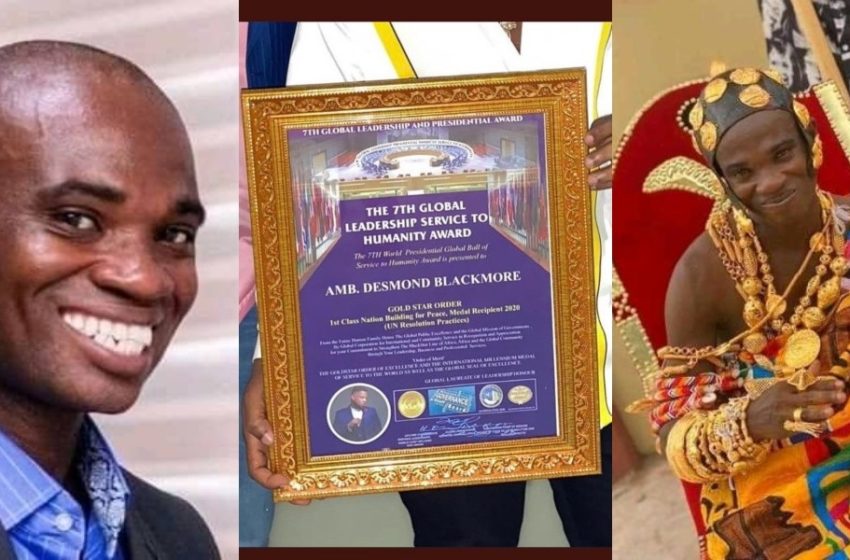 Dr Kwame Owusu Fordjour, noted for the viral United Nations-themed awards handed to some top personalities in Ghana has reacted to a disclaimer issued by the United Nations chapter in Ghana.
In speaking in a radio interview with Zylofon FM, Dr Fordjour indicated that he and his award scheme were not likely to get charged by the international organisation for false pretense.
READ ALSO: The Award Is Bigger Than VGMA – Yaw Dabo Defends Celebs Who Received Dr UN Awards (Watch Video)
He went on to say that the UN had not done their checks well and that the disclaimer that was issued had the name of his institution written wrongly.
Dr Fordjour added that he had come out to clarify issues that were going and revealed that he went to the UN several times and they did not listen to what he wanted to do.
The UN is you and me, not those who feel too high over thereHe went on to add that the UN was not an institution that had to be feared and that it was the institution used to preach peace.
WATCH VIDEO BELOW:
When asked if the disclaimer issued by the UN about his credentials and his awards scheme should be disregarded, Dr Fordjour passed it up and said they even got the name of his organization wrong.
He added that the people who issued the disclaimer did not do their homework well as it is obvious that they did not know to who exactly the disclaimer was being issued against.
Dr Fordjour added that he was personally registered with the UN under several agencies and unions because he was spearheading some SDGs.
READ ALSO: The UN Fake Awards Is Worse Than When Cardi B Snubbed Us – Sandra Ankobiah Trolls Colleagues (See What She Said)
He then went out to call the United Nations to boldly come out and say that their Resolution 2030 is fake.
Dr Fordjour revealed that he attended the Millenium Summit in 2000 so he was sure of what he was saying.