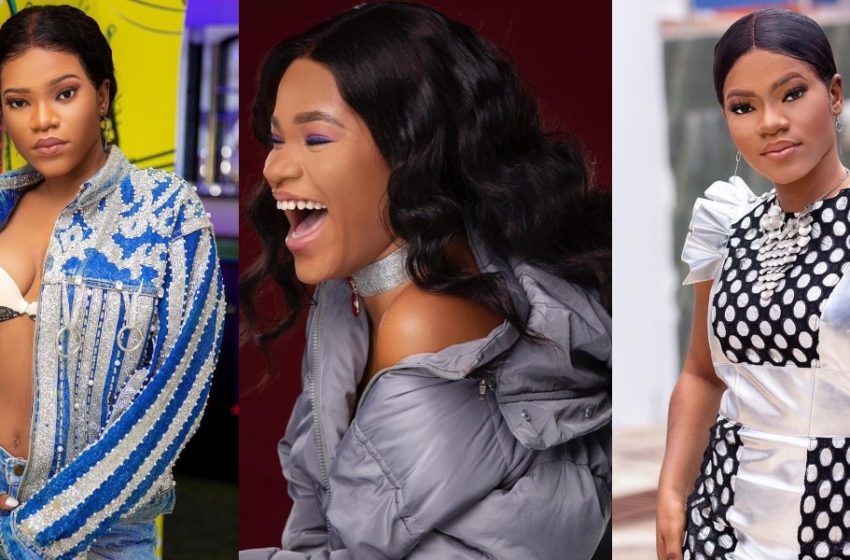 Zylofon Music Signee Tiisha Pulls Up In Fresh Range Rover Velar After Going Silent For A While (Watch Video)
Zylofon Media signee, Tiisha, has stormed the offices of Zylofon Media in a fresh Range Rover Velar after she went off the radar for a short while.
READ ALSO: Don't Ever Call Me "So-Called Celebrity" – Angry Lydia Forson Warns
In a video sighted on the Instagram page of Zionfelix, Tiisha was seen pulling up into the compound of Zylofon Media in the expensive vehicle.
It appeared the 6:30 singer had just been handed the car as it had not even been registered as at the time she drove it into the compound.
WATCH VIDEO BELOW:
She stepped out of the car looking as beautiful as ever and also appeared quite bubbly as she stepped unto the compound and made her way into the office.
Tiisha is the new kid on the block at Zylofon Media and has already attracted a lot of attention her way.
READ ALSO: I Have 7 Different Businesses, I Spent 5.7 Billion Cedis On My Companies – Capasta
She has dropped a song and it has gained a lot of airplay with some fans claiming she sounds like Ebony Reigns.