Abena Korkor Addo Storms Social Media With Another R@cy Back Shak!ng Video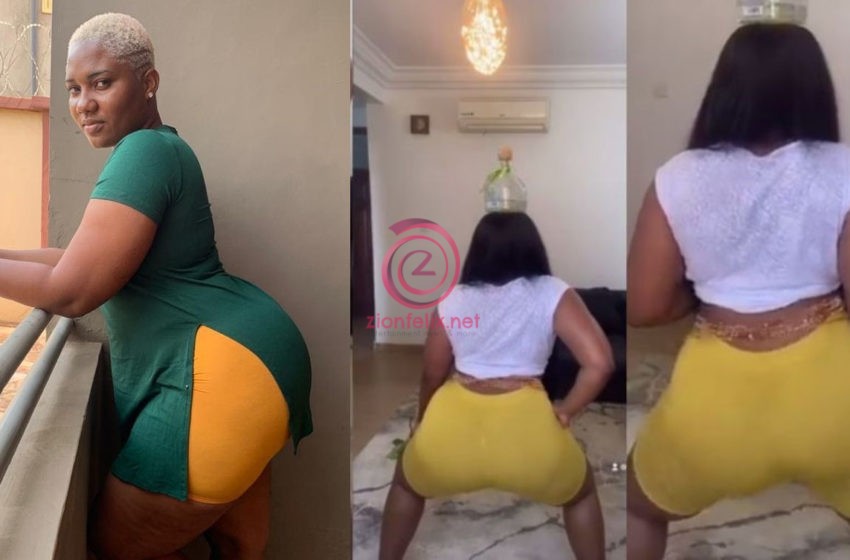 Former UCC SRC presidential candidate, Abena Korkor Addo appears to be on a new journey that is aimed at filling her Instagram page with a lot of video of her th!ck backa.
In the last couple of days, Abena Korkor has on countless occasions shared many mind-blowing videos of her twist and turns with her w@ist on Instagram for the viewing pleasure of her fans.
READ ALSO: "Ghana Police Mo Maame Tw3" – Funny Face Says As He Weeps Uncontrollably And Talks About How Police Officers Beat Him (Video)
Well, on most of the occasions she shared one of these racy with videos, a lot of followers, especially the male have reacted happily, which is probably why she is not backing down.
Taking to her IG page on Tuesday, Abena Korkor dropped yet another video, this time with a lot of b3ads seen on her w@ist.
READ ALSO: They Said I Was Ugly And A Barren, One Year In Marriage Without Pregnancy Was A Hell – Ohemaa Woyeje
Seen in yellow biker shorts and a crop top, the co-host of TV3's 'Ladies Circle' show was seen shaking it to the admiration of her followers.
See the videos below