Be Direct And Bold Whenever You've Got The Nerves To Address Me – Dede Supa Charges On Sista Afia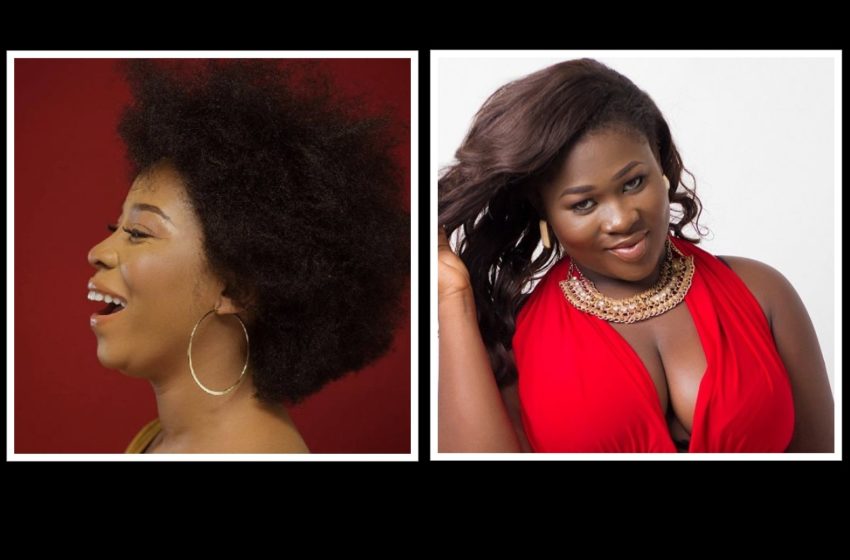 Another Ghanaian female musicians' beef springing up?
Lifeline Records artiste, Dede Supa has replied to Sista Afia's caution to her to stop tagging her as a Slay Queen.
In an earlier publication by Zionfelix.net, the 'Weather' singer advised Dede Supa to stop talking bad about her when she doesn't even know her and focus on her music career.
READ ALSO: Nana Adjei Sikapa's Wife And Children Weeps At His One Week Commemoration – Watch Sad Video
She also bemoaned on most up and coming musicians using her to get attention by attacking her.
Few hours after her statement, Dede Supa has rebutted telling her to be direct and bold whenever she is addressing her.
READ ALSO: Funny Face Sets Record; Becomes First Ever Comedian In Ghana To Release Music Album (See Album Cover Photo)
Replaying to Sista Afia's post the 'Mad Tin' composer queried whether she was afraid to mention her name.
She stood by her words that Sista Afia calls her fans 'Slay Nation'-so she doesn't see anything wrong about the Slay Queen tag.
It all started after Dede Supa mentioned Sista Afia and Wendy Shay as the Slay Queens in the Ghanaian music industry when speaking with Zion Felix on the 'Uncut' show.
Check out Dede Supa's reply to Sista Afia below.