Funny Face Sets Record; Becomes First Ever Comedian In Ghana To Release Music Album (See Album Cover Photo)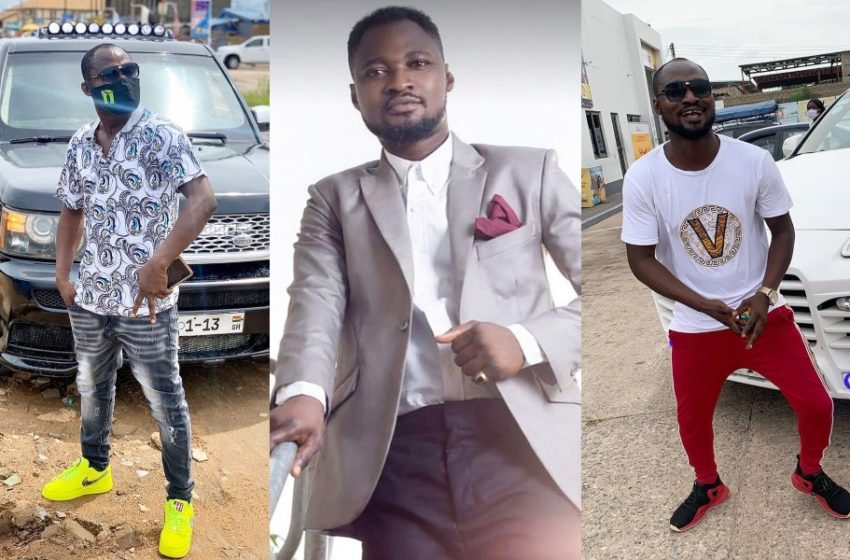 Children's president in Ghana and award-winning comedian, Funny Face, has taken to his IG page to inform his fans and followers of his upcoming album dubbed "ANIMAL KINGDOM"
Benson Nana Yaw Oduro Boateng as the comedian is known in real life, therefore becomes the first of his kind in Ghana's history to come out with his soon-to-be-released album.
We are used to seeing albums from our musicians often but it looks like this is the first time in history a comedian is coming out with an album.
READ ALSO: Mikki Osei Berko Reveals The Difficulties He Encountered When Working With Multimedia
In an Instagram post Funny face stated: "TO GOD BE THE Glory… GYE NYAME… we back stronger Dan Ever" with a cover art of his album.
The surprise album contains 17 songs and features a number of artistes.
Songs on the album included "Cow and Chicken, Akonfem ft D. Cryme, BasaBasa ft Bisa. Kdei among others.
It hasn't been long when he was termed the "emotional comedian" in relation to the saga surrounding his wife and Lil Win. Little did anyone know that he had something this big coming up.
SEE PHOTO BELOW:
Among many comments were that of Bisakdei and other fans who seemed surprised that a comedian could come out with something this huge.
READ ALSO: Latest photo of Delay wearing expensive diamond ring sparks engagement rumours (See Photo)
Bisa Kdei commented with emojis of fire, probably indicating how cool the album would be.
Another fan commented: "This is a BIG HISTORY in the making………No comedian has ever been able to do this in Ghana 🇬🇭 ……🔥❤️❤️❤️❤️ 🙏🙏🙏 aaaankosonwa ego over them"
Funny Face trended in media circles in the past few weeks following his one-man war against his colleagues in the industry.
He came out to emotionally reveal how he was feeling after it was reported that his wife had left his home to an unknown location with his twin baby girls.
Funny Face took the fight to Lil Win and claimed that Lil Win was a bad friend