Birthday Girl: Selly Galley Drops Seventeen Amazing Photos As She Turns Thirty-Three Years Today (See)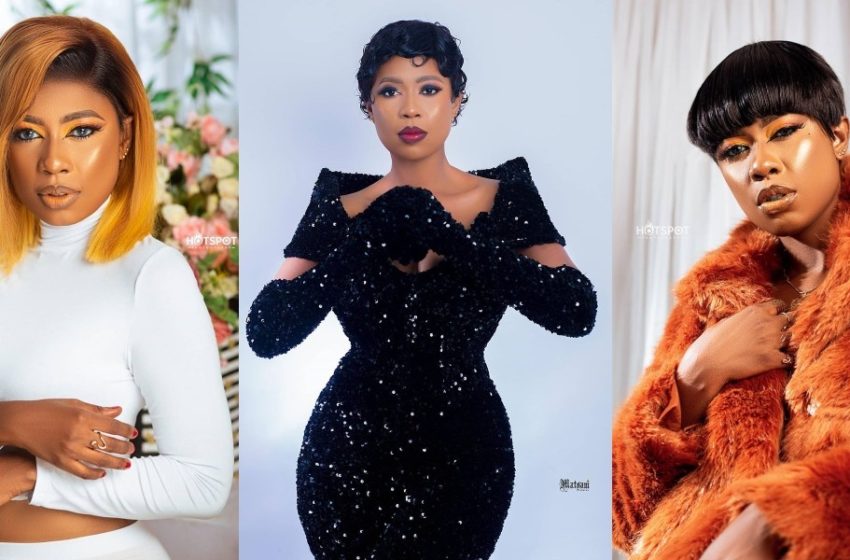 Ghanaian actress, TV presenter and one-time Big Brother Africa contestant, Selly Galley, is celebrating her birthday today, September 25, 2020.
READ ALSO: You Will Surely Preach The Word Of God – Gospel Singer Amy Newman Prophecies Upon Fameye In New Video (Watch)
As a result, she has taken to social media to splash amazing photos of herself on there to the admiration of her fan and followers.
Selly Galley proved that indeed today is her day and in celebration, she shared some 17 photos of herself on Instagram.
All of the 17 photos she posted on IG had their own captions but the best one we saw was:
"This year was coming off as one of my worse. I lost my smile. I lost the glee in my eyes. I was heavy at heart. But I never lost hope and faith in the unpredictable ALMIGHTY above. There is too much to be grateful than sorry for. May I never forget this as I wake up every morning to the love around me. HE'S GOT ME, and he's got you! And for this, I celebrate myself, my life and everyone I have. Thank you Lord Jesus"
SEE PHOTOS BELOW:
The photos saw the actress dressed in some different elegant outfits and she glowed like a diamond in her beautiful make-up.
READ ALSO: Too Much Money: Ypee Purchases Another Expensive Benz As He Flaunts It In Photos (See Model)
She was earlier celebrated by her husband, Praye Tietia, who took to IG to shower some sweet words on her.