Black Sherif Explains The Symbolism Behind The Machetes In The Second Sermon, Rules Out Violence (+ Screenshot)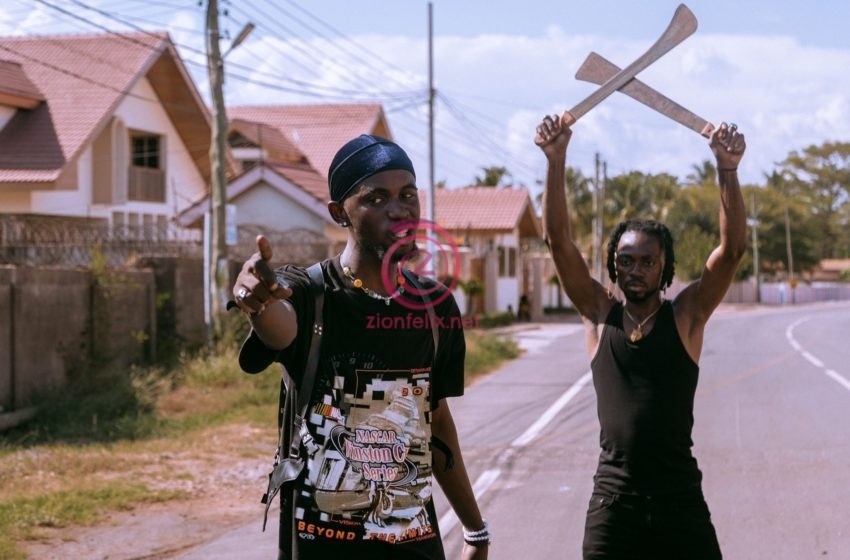 The current music sensation, Black Sherif who is currently trending on all social media platforms in the music industry has released the "second sermon" following the success of the "1st sermon".
The video of the song is doing well on streaming platforms garnering over 500,000 views on video streaming app, YouTube.
READ ALSO: Black Sherif Drops 'Second Sermon' Visuals – Watch
The video employed some youthful imageries and tried to sell the plight of the youth. Blacko employed eye-catching symbolism in the video making it the number 1 trending music video on YouTube currently.
One thing that catches the eye in the video and is on the song's graphic design is an image of two crossed machetes.
Black Sherif has come out to explain the symbolism behind the use of the machetes in the video. He ruled out claims that he is promoting violence.
READ ALSO: Afia Schwarzennegar Begs For Prayers As Her Knee Pain Worsens (+ Screenshot)
He said he only used the machetes to depict what is happening on the streets with the youth who he represents.
Blacko added that the song was produced to draw the attention of government and opinion leaders to the plight of the youth in the country.
See his post below: