Broadcaster Bridget Otoo Provides Savage Reply To A Follower Who Requested That She Changes Photo That Is Showing Her 'Twin Towers' On Social Media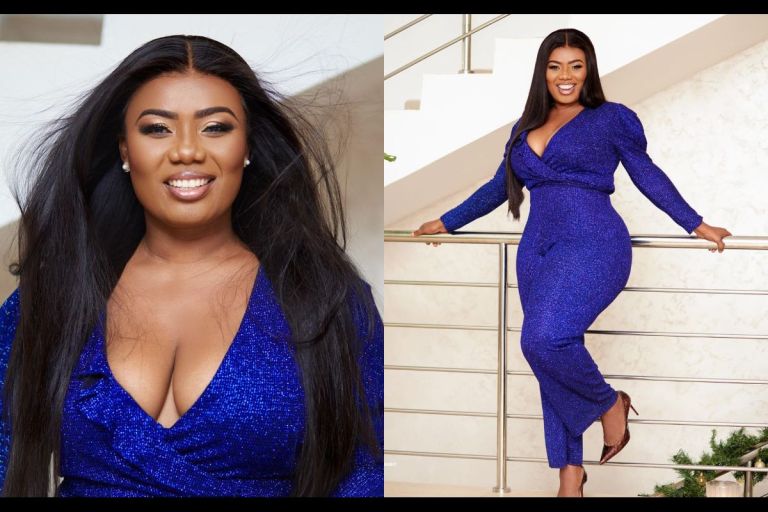 Ghanaian broadcast journalist, Bridget Otoo on her recent birthday dropped some rather eye-catchy photos to celebrate.
Among the many photos, she shared online on the day, were a few that that had some flesh of her 'twin towers' on full display.
READ ALSO: Bedroom Video From Patapaa and His Wife, Liha's Honeymoon Surfaces Online (Video)
Apparently, those photos have been giving one of her followers on Twitter sleepless nights because he cannot stand the sight of Bridget's towers.
He, therefore, decided to beg her to change the particular one she has used as her profile picture on Twitter.
However, his request was turned down because Bridget Otoo was of a totally different opinion on the said photo.
READ ALSO: A-Plus's Wife Akosua Vee Gives Birth To Bouncy Baby Boy; Drops Stunning Baby Bump Photos
The tweep known as Mufasa requested that Bridget changes the photo that has the upper parts of her chest somehow exposed because she there was too much flesh showing.
"I love you but please change your profile pic. Too much exposure…. But you are the real VIM LADY….. always look up to @joyce_bawah," Mufasa wrote.
But in her reply, Bridget Otoo said she has always kept her chest covered for the past 30 years and she believes she needs to free it for fresh air at least for a year.
Bridget Otoo wrote: My breast have been covered for three decades, they were suffocating and I decided to free them, can you let them breathe for just a year?