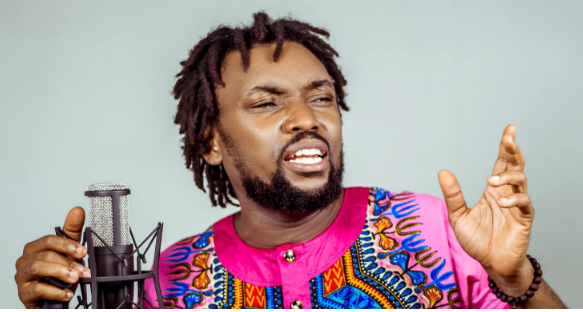 Capitalize On Social Media To Reach Wider Audience Outside The Country – David Oscar To Ghanaian Musicians
Ghanaian musician, actor and comedian, David Oscar has advised musicians in the country to cast their nets wide.
In a recent interview, the 'Nyame Womu' composer advised his colleagues to capitalize on the availability of social media to reach a new audience outside the country.
READ ALSO: Meet The Beautiful Young Sister Of Joyce Blessing Who Looks So Much Like The Gospel Singer (Video)
He stressed that there are many opportunities out there—so the new crop of artistes should look beyond the Ghanaian market.
"We are still in the Stone Age, aren't we? Thankfully we have social media in our day. The same thing that the likes of Nana Kwame Ampadu and all these artists of times past didn't have.
"So I will say to young artists in this market that don't look too much to Ghana, the world is bigger than Ghana," he told Prince Benjamin on Class FM's 'Drive' show.
READ ALSO: I Slept On An Empty Stomach Because I Couldn't Even Afford Gari And Sugar – Medikal Recounts
David Oscar added: "Do your work and target the word? If you are diligent enough and you are patient enough you can make some inroads."
He is currently promoting his latest song 'Frenemies' which featured Leety.