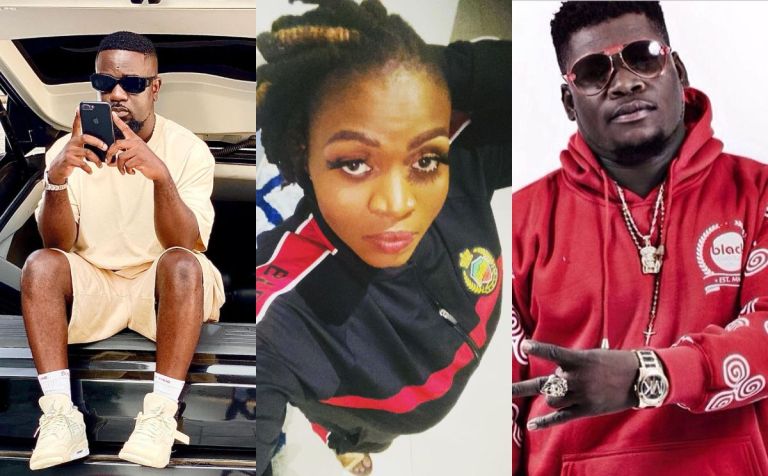 Castro's Manager Exposes Ayisha Modi's Big Lies Told Against Sarkodie In A Recent Interview (Video)
Alordia, who happens to be the manager of missing musician Castro has come out to expose some lies of Stonebwoy's godmother, Ayisha Modi during her recent interview on Peace FM against the person of BET award-winning Ghanaian musician, Sarkodie.
It will be recalled that while speaking on Peace FM's entertainment review show hosted by Akwesi Aboagye over the weekend, Ayisha Modi described Sarkodie as a greedy person.
READ ALSO: I Love You, Vanessa; Come Back To Me – Funny Face Confesses As He Begs Baby Mama (Video)
To buttress this vile description she gave Sarkodie, Ayisha added that ever since Castro disappeared, Sarkodie has failed to check on his family and give money to them even though one of his biggest hit songs 'Adonai', which is still bringing in money had Castro featuring on it.
But in an interview, last night, Castro's former manager, who is the CEO of Alordia Promotions and Ghana Music Awards UK told Sammy Flex that those claims were mere lies.
He disclosed that Sarkodie, Shatta Wale, and another musician were the only 3 who supported the families of Castro with good money when they decided to put some monies together.
Alordia added that Ayisha Modi's comments were uncalled for and as such, he has already had a chat with her.
Watch the video below: