Chaos As Reporters From The Media Clash With Akuapem Poloo's Team After She Was Rushed Out Of Her Press Conference (Video)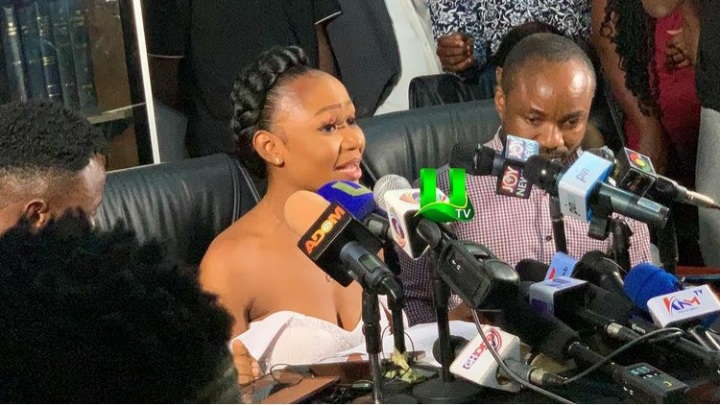 There was a short misunderstanding between a Akuapem Poloo's team and the media at the just ended press conference.
The standoff happened after the embattled actress was moved out of the room in tears.
Everything went well when the Akuapem Poloo was reading her speech in English. Things went south when she had to translate the speech into twi. She broke down in tears resulting into her team moving her out of the press conference.
READ ALSO: "She Should Have Organized A Naming Ceremony Instead?" – DKB Asks As He Shades People Saying Akuapem Poloo's Press Conference Is Not Important (Video)
One member of the team attempted to call off the conference but this decision didn't go down well with the media personnel present.
They confronted him and insisted that since the event was a press conference, they had the right to ask questions, not just come and hear a speech.
Watch the video below: