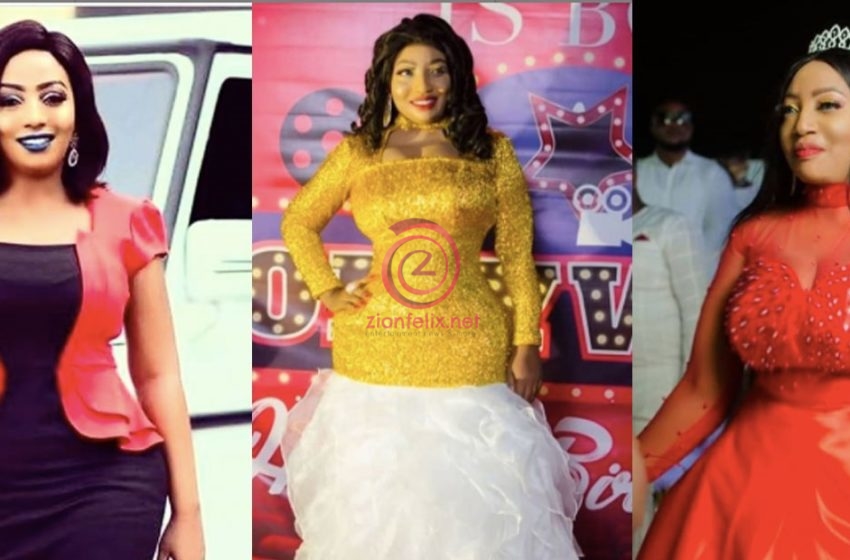 Diamond Appiah Curses A Netizen Who Called Her Barren (Screenshot)
Musician turned big-time entrepreneur, Diamond Appiah has cursed a netizen who called her a barren woman under a post she made on Instagram.
The netizen identified by the user name @atonsufriedrice1went to the comment section of a post Diamond Appiah made and said that she should end her barrenness and stop posting 'rubbish' on her won Instagram page.
READ ALSO: TRENDING PHOTO: Kennedy Agyapong Spotted On Camera 'Sleeping' At President Akufo-Addo's SONA 2021
The netizen also added that Diamond Appiah has undergone plastic surgery which is why she cannot give birth.
The comment from the 'lady' reads: "Ends barrenness nka nkwasiasem wai.. obviously your plastic surgery can't get pregnant"
READ ALSO: Sarkodie's Wife, Tracy Sarkcess Shares Rare Video Of Her Daily Workout Routine That Captures Her Son, MJ Crawling (Video)
Well, this comment did not go down well with Diamond Appiah after she sighted it and as such, she decided to rain curses on the 'lady'.
Diamond's reply reads…
This is about the thousand time I have received the same comment from different fake accounts so Whoever is behind this account @atonsufriedrice1.. I Diamond Appiah curse u from the depth of my soul for calling me barren when Doctors haven't declared me barren. If u already have a child or Children, I ask death to take away ur child/children before 2021 ends so that u will leave the life of a barren woman u wish for others. I will use anything I know under this sun to make sure that this curses shall come to pass and nobody can reverse it without my knowledge. If they try May death visit them and their household. Next time u won't go round calling women who are planning their lives as barren. This is 2021, the year of war n death upon our enemies Try me n see 🔥🔥🔥🔥🔥🔥🔥🔥🔥🔥🔥🔥🔥 #BACK TO SENDER7