Efya has finally responded to Bulldog's comments regarding her relationship with Nigerian artiste Wizkid.
In a post over the weekend, Bulldog questioned why R2bees and Efya, who are close friends with Wizkid have not been part of the international shows headlined by the Nigerian musician.
He suggested that all they do when Wizkid is in Ghana is smoke and chill, implying that they are not actively pursuing international opportunities.
READ ALSO: "I've fought so many spiritual battles since I moved to Ghana; it wasn't the case in Germany" – Wendy Shay alleges
In her statement addressing Bulldog's concerns, Efya clarified that his post was based on misunderstanding and assumptions, aiming to create the impression that they are "useless."
She expressed her deep respect for Wizkid and his incredible talent.
However, Efya emphasized that being an artiste goes beyond simply accompanying someone on stage.
She explained that mounting international stages involves various factors that may not be evident to the public.
Scheduling conflicts, prior commitments, and logistical constraints sometimes make it challenging for her to be present at every one of Wizkid's performances.
READ ALSO: Yango Treats Customers To An Exciting Movie Night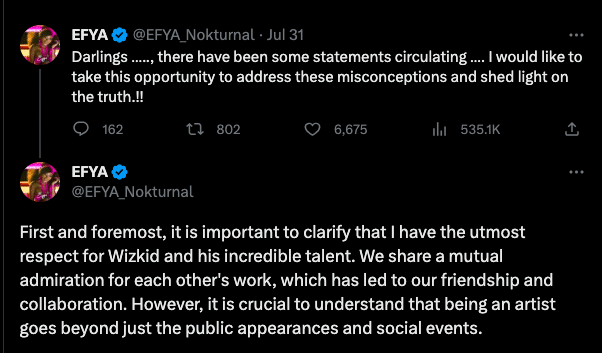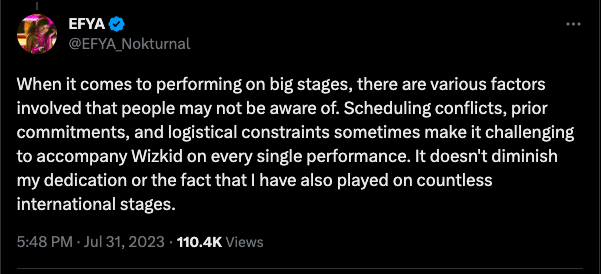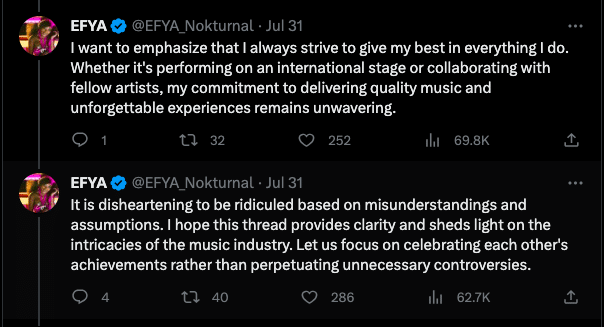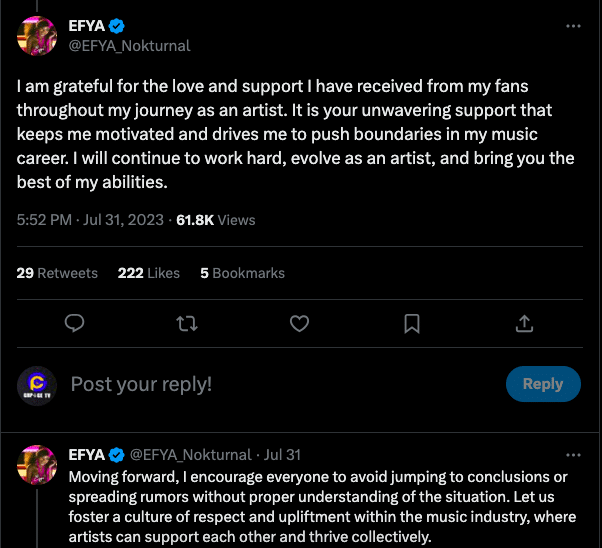 READ ALSO: 'Very Unprofessional' – Journalist Calls Out MzGee Over How She Questioned Empress Gifty On United Showbiz