Popular Togolese footballer, Sheyi Emmanuel Adebayor has taken to social media to make some revelations about why he decided to break up with his beautiful girlfriend, Dilish Mattews.
Even though their relationship has been on and off, the latest revelations we have seen on the page of Adebayor suggests that they might be finally done for good.
READ ALSO: Other Top Celebs Storm Ayawaso West Wuogon To Campaign For John Dumelo (+Photos)READ ALSO:
In the series of messages he shared on his Instagram story, Adebayor discloses that his ex-girlfriend might have been the serpent in the garden of Eden because she has one of those very dangerous lips.
According to Adebayor, one 'big' man Dillish introduced to him as her "rich uncle" has actually been 'eating' her on his blind side all this while.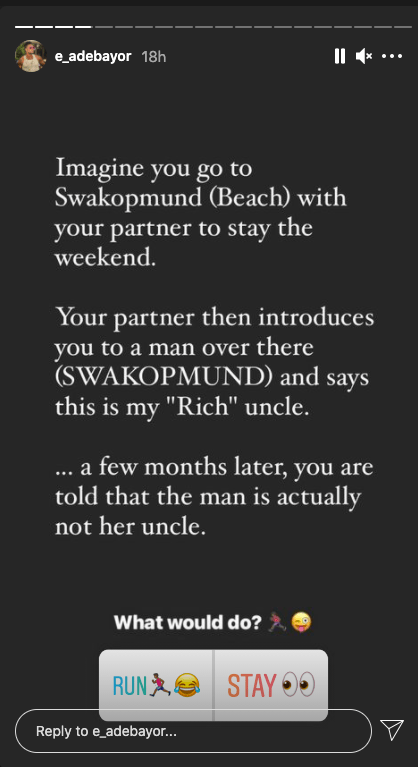 READ ALSO: Funny Face Finally Meets Lil Win And Kwaku Manu After UTV And Baby Mama Misunderstanding (Watch Video)
He also added that there were instances when his girlfriend Dillish had told him that she was going to Namibia only for her to wake up in Angola and when he confronts her about it, she will sau she doesn't know how she got there.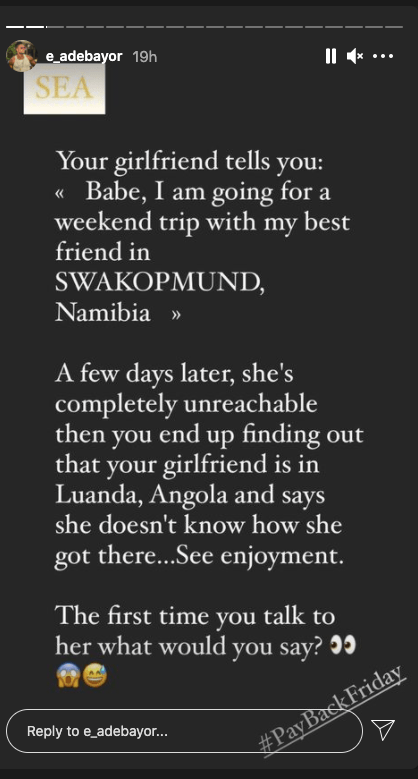 Adebayor also disclosed that he had been giving her girlfriend Dillish Mattews money to give to her family but he later found out that, she didn't give her family the money but rather distributed some of it to her friends.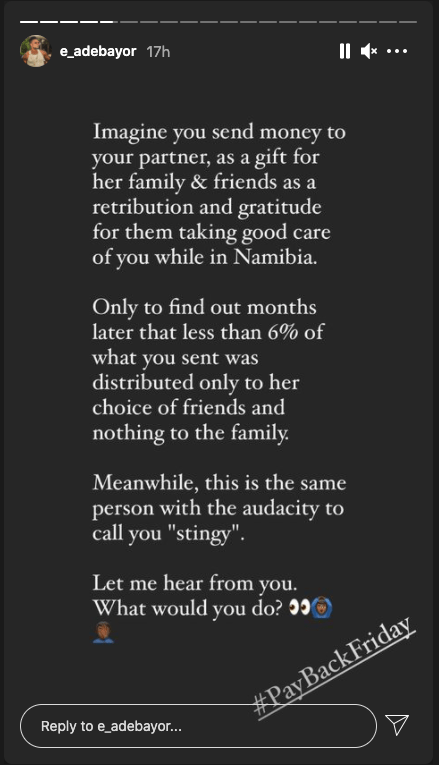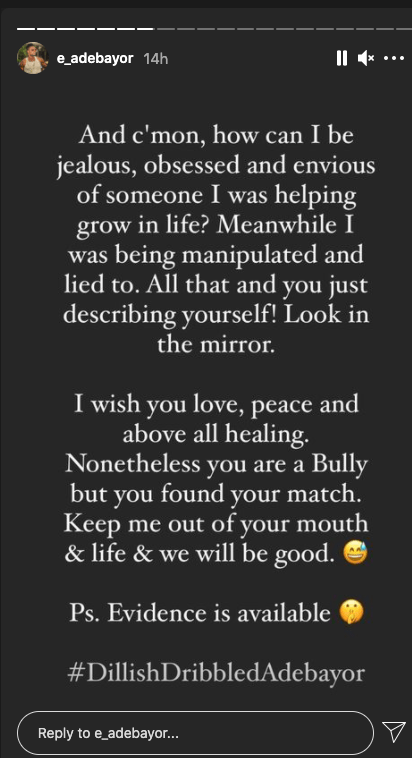 Well, all of this is pretty hilaruious because not long ago, Adebayor was advising his friend, Funny Face not to bring issues that has to do with his baby mama online.