The 2020 winner of VGMA's 'Best New Artiste', Peter Fameye, fondly called Fameye has dropped a fresh subtle jab for his former boss, Ogidi Brown following the latter's decision to share a video of his arrival at antoa to curse him over a $50K debt.
In his latest reaction, Fameye posted a photo of himself performing at a show with the caption; "Bone b3kum bonefo)✌️#Abrantie", which literally translates into English to mean, "Sin will kill the sinner".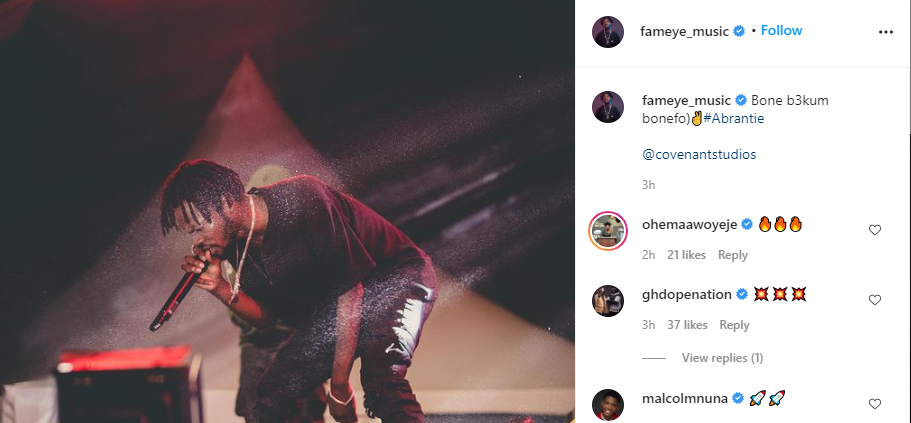 READ ALSO: Throw Back! Old Video That Has Medikal Lying That Fella Makafui Was Only His Little Sister When He Was Actually Ch0pping Her Hits Online
It will be recalled that about three days ago, the boss of OGB Records, Ogidi Brown shared a video online to tell Fameye and the world that he was going to antoa to curse him (Fameye) for allegedly failing to pay him some $50K he owes him.
Lo and behold, yesterday evening, Ogidi Brown shared a video of himself when he finally got to the popular town in the Ashanti Region to show that he was dead serious about his threats.
But in all of this, it appears Fameye careless.