Xodus Communications Limited has announced the winners of the 2022 Forty Under 40 Awards held on Friday, 1st September, at the De Icon Events Centre in Accra.
The 7th edition of the award scheme was in partnership with the Ministry of Youth and seeks to identify, honour and celebrate a cross-section of the country's most influential and accomplished young business leaders under the age of forty from a wide range of industries.
READ ALSO: 'Talk About Us More' – OB Amponsah Pleads With Ghanaians After Missing Out On South African Show Because Of Visa Issues
The event started with exhibition, networking and business forum which featured seasonal speakers such as renowned business mogul, Captain Kofi Amoabeng, Anthony Mensah Dzamfe ( CEO of Caveman Watches), Felix Atsrim ( CEO of FeDems Limited and many others.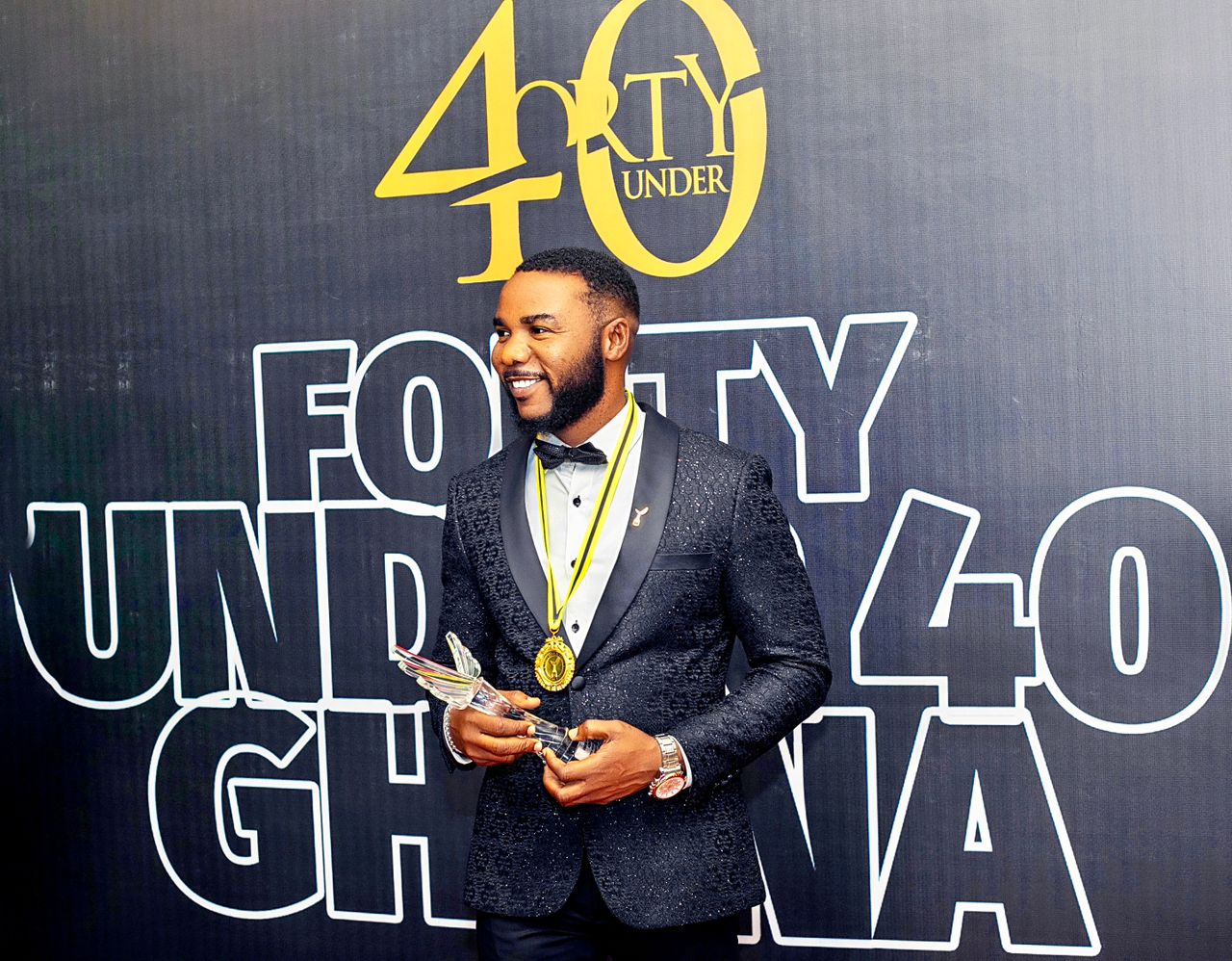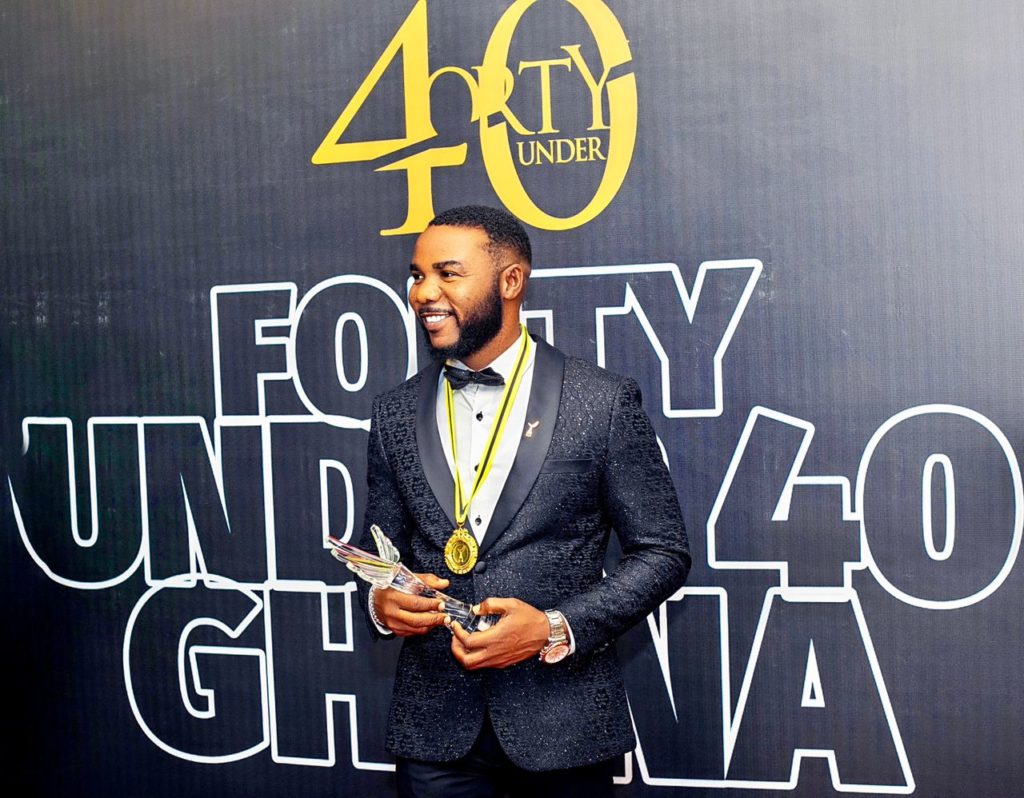 Also, the Chief Executive Officer of Xodus Communications Limited with branches in South Africa, Ghana and the United Kingdom, Richard Abbey Junior said, took the opportunity to officially launched his new memoir titled " I Can Never Be Mad Again".
The fascinating memoir chronicled the journey of how the CEO encountered self styled hard-core poverty and pulled through.
He narrates the invisible scars which has become his badges of honor.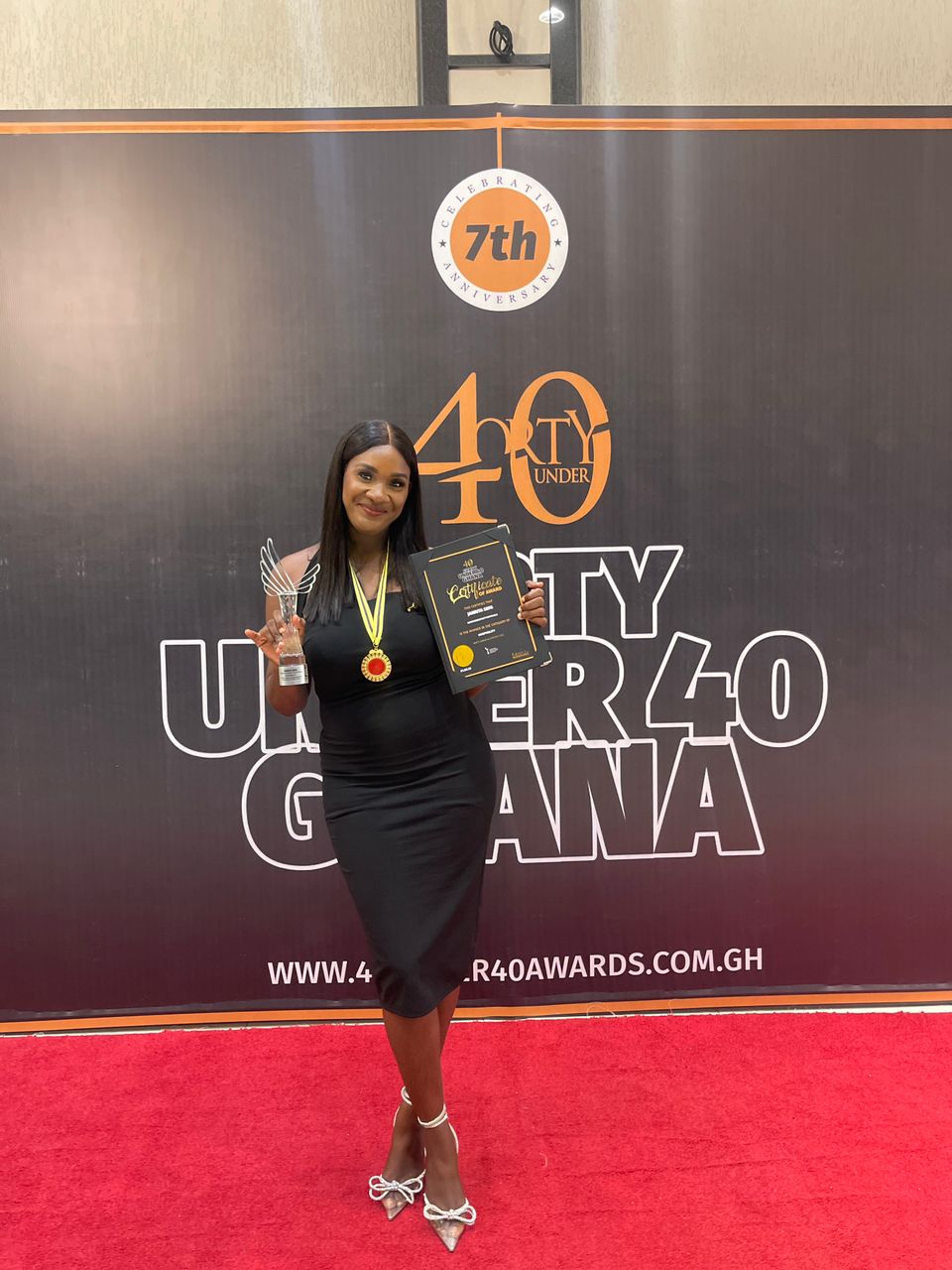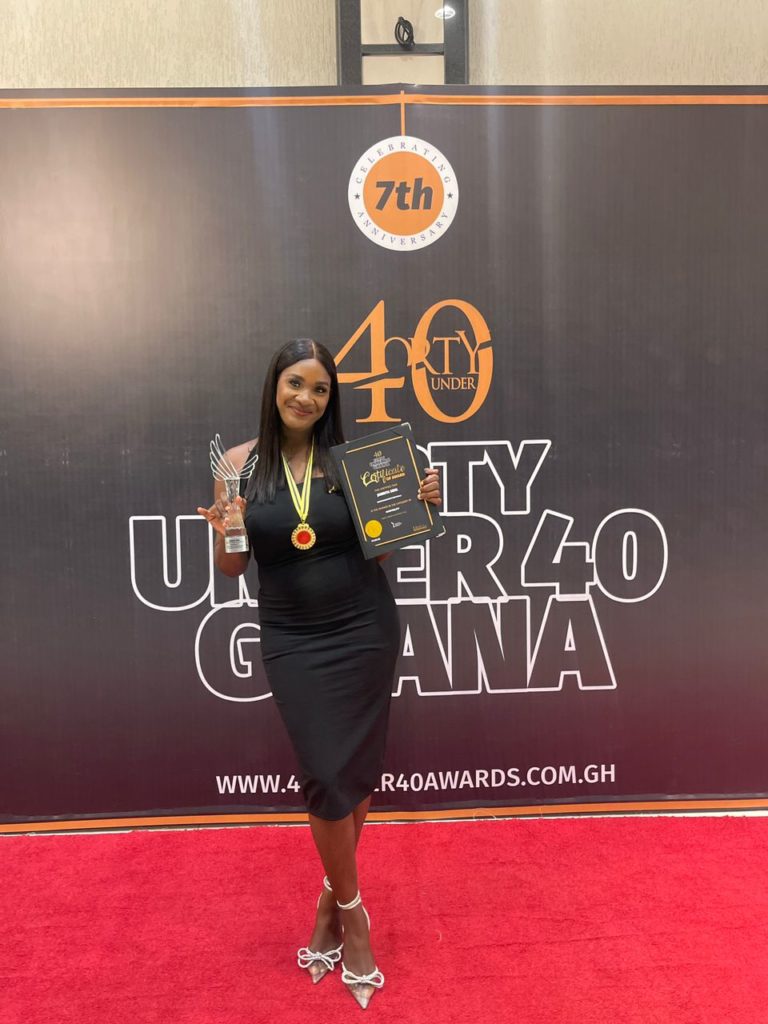 READ ALSO: Forty Under 40 Awards Honours Mix Master Garzy
Addressing the gathering at the event, Richard Abbey Junior said, he is grateful to God for the success chalked, despite the numerous challenges.
According to him, all the winners of the various categories have been scrutinised carefully by the Awarding board and a jury, hence, the need for the winners to celebrate their achievements over the years.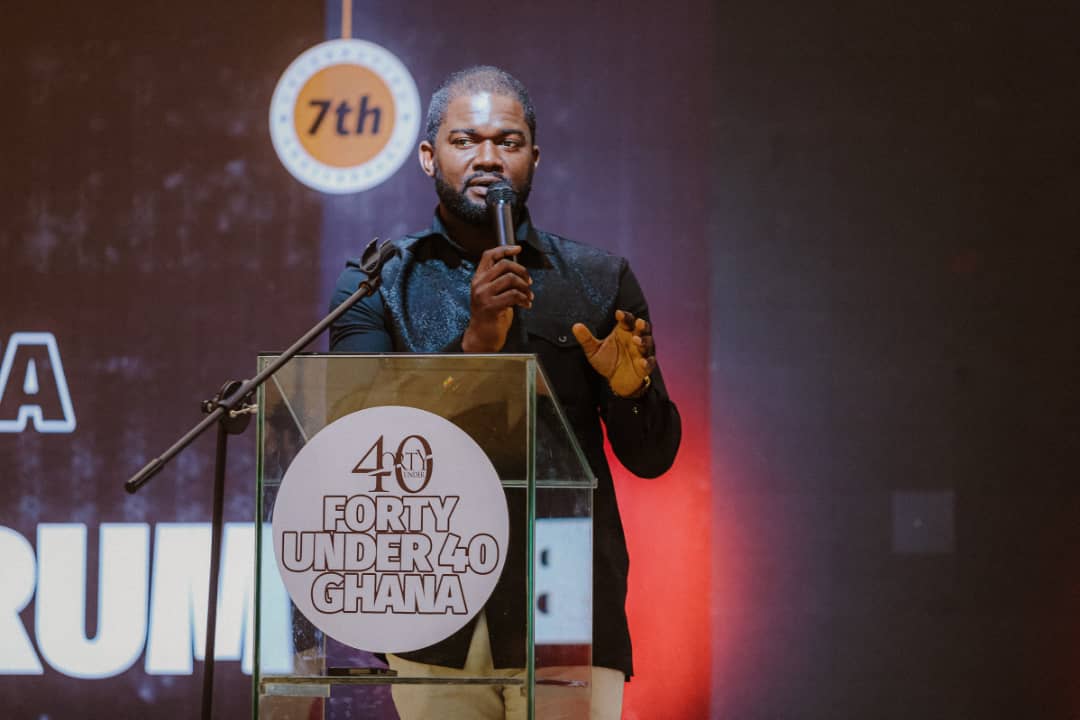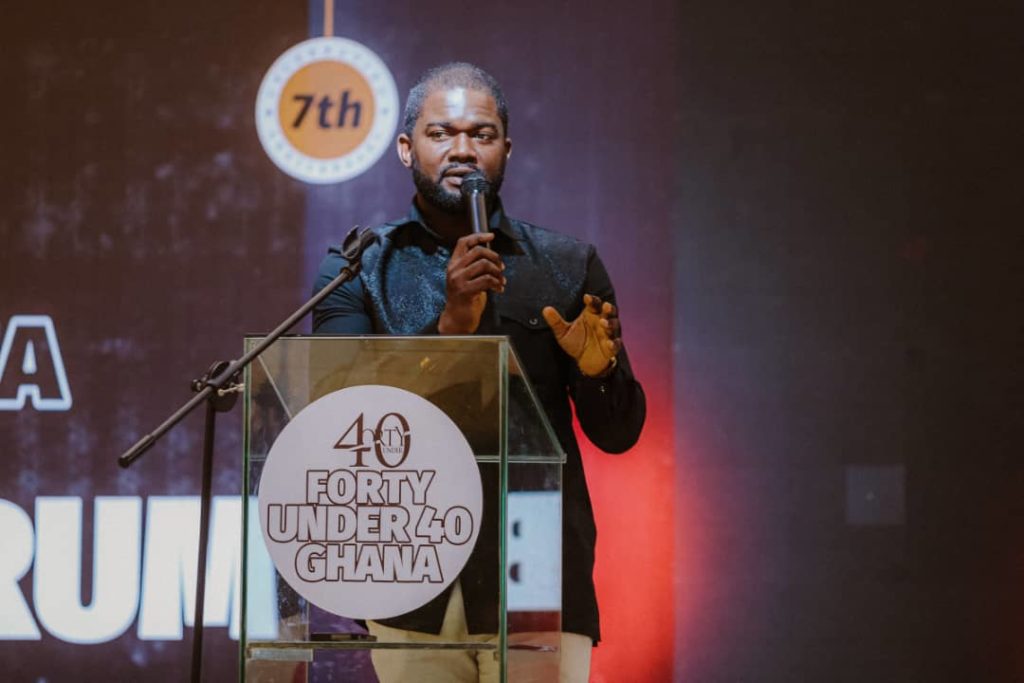 "I want everyone seated here to take a lots of inspirations from my book. This should be a a great motivation to all who are working hard to achieve great success. Once again, I congratulate the winners of the various categories because it is not easy to attain such success looking at their ages.
READ ALSO: Zesuza Catering Services CEO Wins Best Catering Services Provider Of The Year At Forty Under 40 Awards
Meanwhile, the Director of Finance and Administration at the Ministry of Youth and Sports who represented the sector Minister, Mustapha Ussif urged the youth to believe in themselves and work hard to be exceptional in their ways.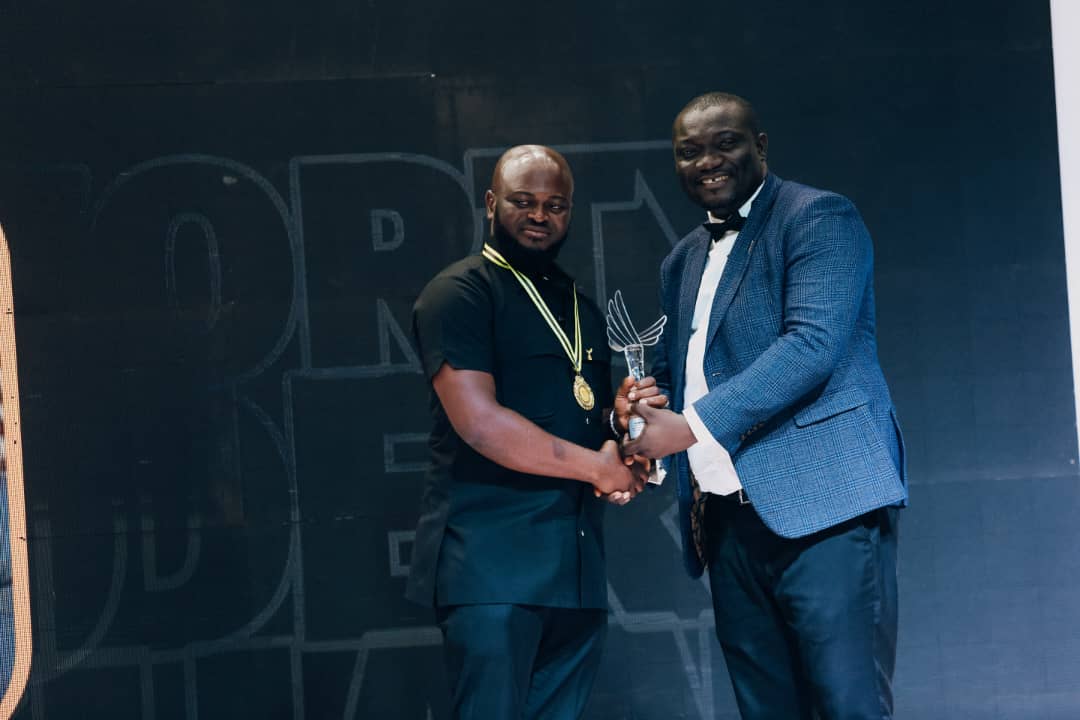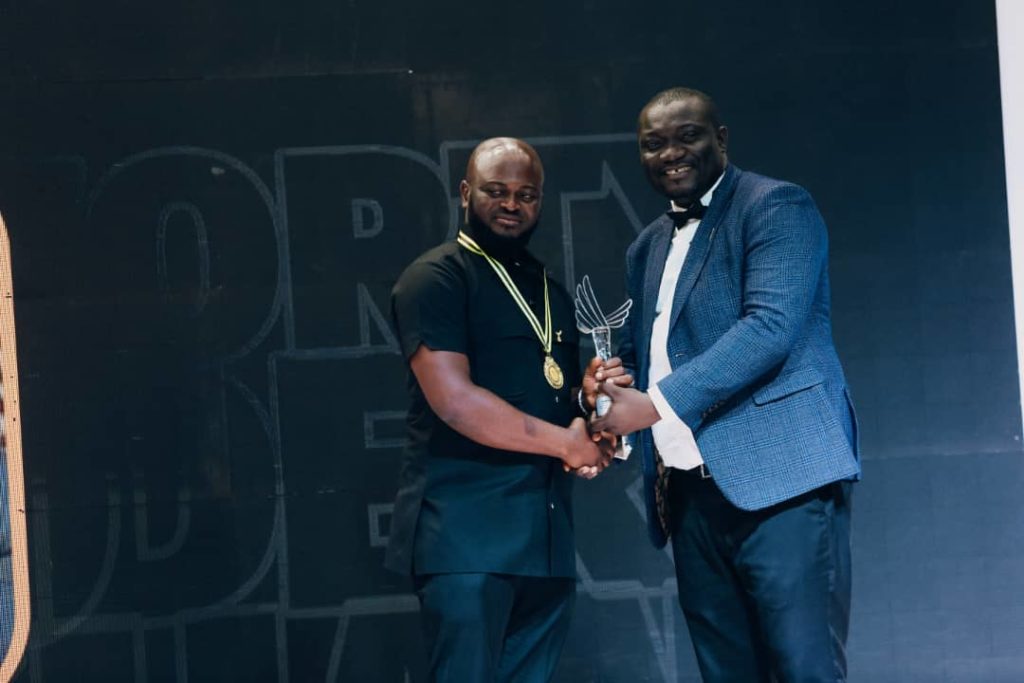 The categories covered the various sectors, ranging from banking and finance, energy, business, agriculture, theatre and arts, journalism, fashion, law, sports, event management, health, technology and innovation amongst others.
These are the winners of the 2023 winners;
     FORTY UNDER 40 GH WINNERS LIST 2023

             HONORARY AWARD
ANDREWS ASARE (ACTIVE BARBERSHOP
FORTY UNDER 40 ACHIEVER 2023 HONORARY AWARD
GLORIA BAABA ANKRAH (GOBA KENTE)
FORTY UNDER 40 ACHIEVER 2023 HONORARY AWARD
WILLIAM OKYERE-FREMPONG (LEKMA POLYCLINIC/ROVERMED CONSULT)
FORTY UNDER 40 ACHIEVER 2023
  HONORARY AWARD
MARY ANSONG (INTERNATIONAL SICKLE CELL CENTRE, ISCC)- HONORARY FOR ADVOCACY
FORTY UNDER 40 ACHIEVER 2023
  HONORARY AWARD
KOFI AMOAKO- ATTAH – SIM GROUP OF COMPANIES
FORTY UNDER 40 ACHIEVER 2023
  HONORARY AWARD
MICHAEL HOUSTON (INSIDELIFE LOE)
FORTY UNDER 40 ACHIEVER 2023 HONORARY AWARD
YAW AFRIFA (LOCUS ESTATES)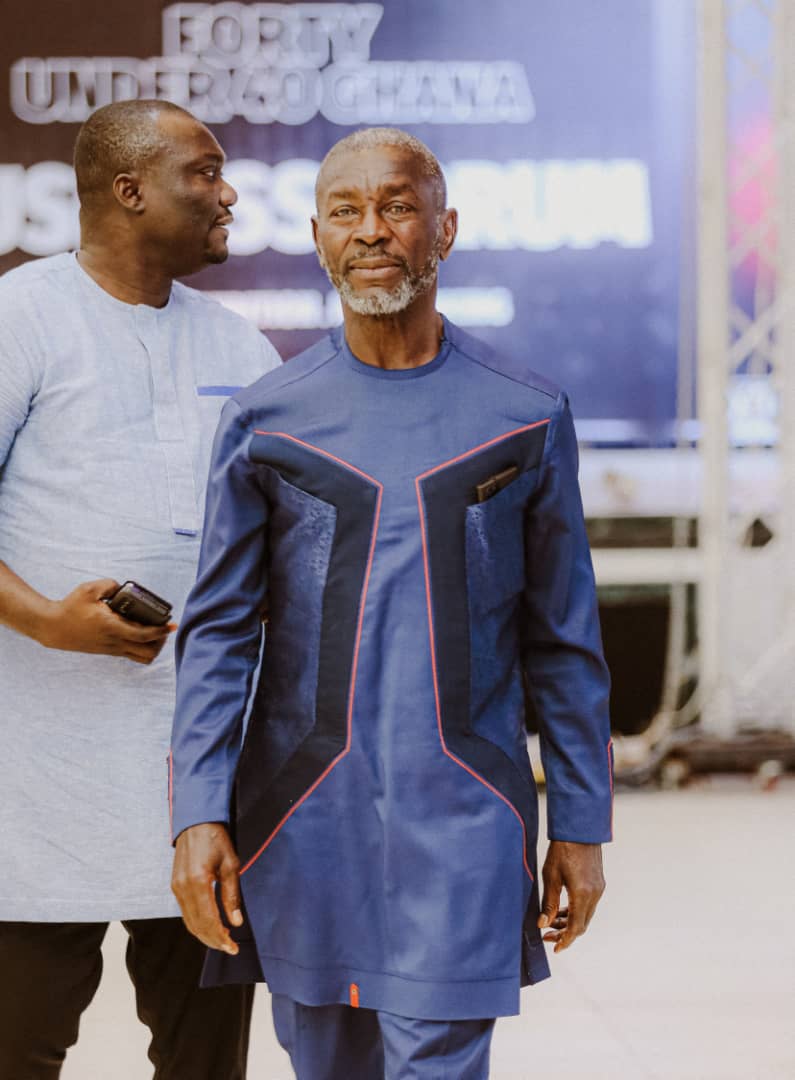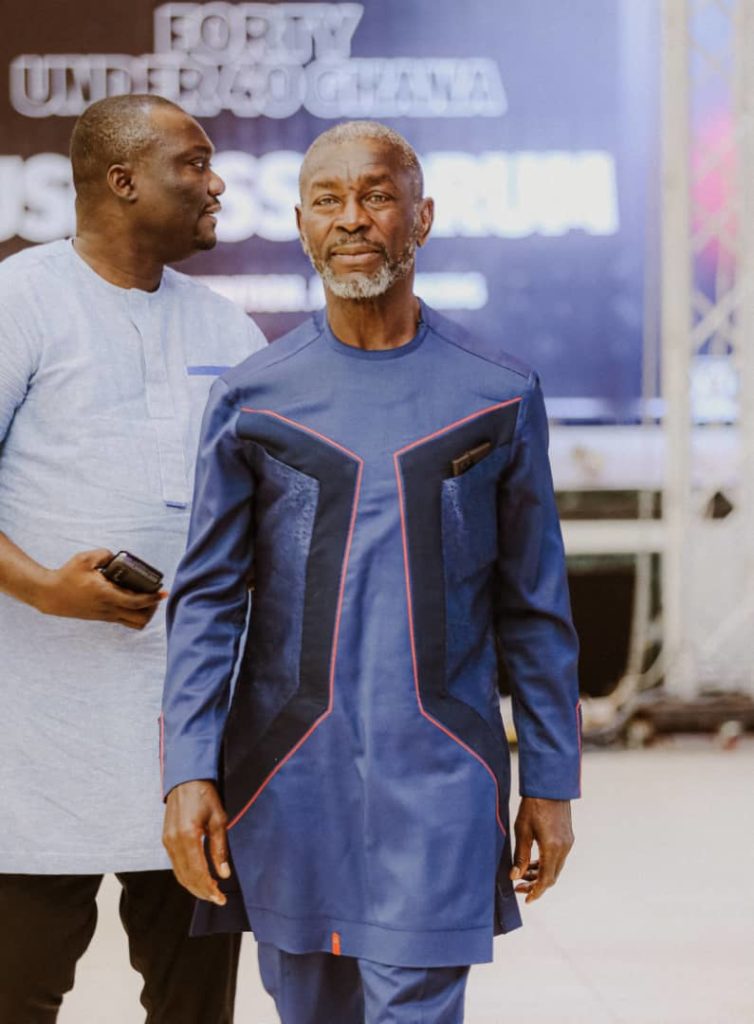 FORTY UNDER 40 ACHIEVER 2023
PAUL KWABENA ODURO (OKOMFO ANOKYE RURAL BANK PLC)
BANKING AND FINANCE
FORTY UNDER 40 ACHIEVER 2023
SORAYA COFIE (MONTESSORI CENTER GHANA)
EDUCATION
FORTY UNDER 40 ACHIEVER 2023
ERIC DZIEDZOM AKUKUMAH (EDA LOGISTICS)
SHIPPING AND MARITIME
FORTY UNDER 40 ACHIEVER 2023
FRANCIS GOTA (AYO GHANA)
INSURANCE
FORTY UNDER 40 ACHIEVER 2023
KWEKU BLANKSON (SOUVENIRS AND MORE COMPANY LIMITED)
PRINTING / PRESS AND PUBLISHING
FORTY UNDER 40 ACHIEVER 2023
SPONSORED BY COLOUR DROP IMPRESSION
GEORGE NKANSAH (WESTBOURN SERVICES)
TRANSPORT / AUTOMOBILE
FORTY UNDER 40 ACHIEVER 2023
JOAN QUAYE-MENSAH (SIXJAYS HOMES)
CONSULTANCY
FORTY UNDER 40 ACHIEVER 2023
SPONSORED BY FEDEMS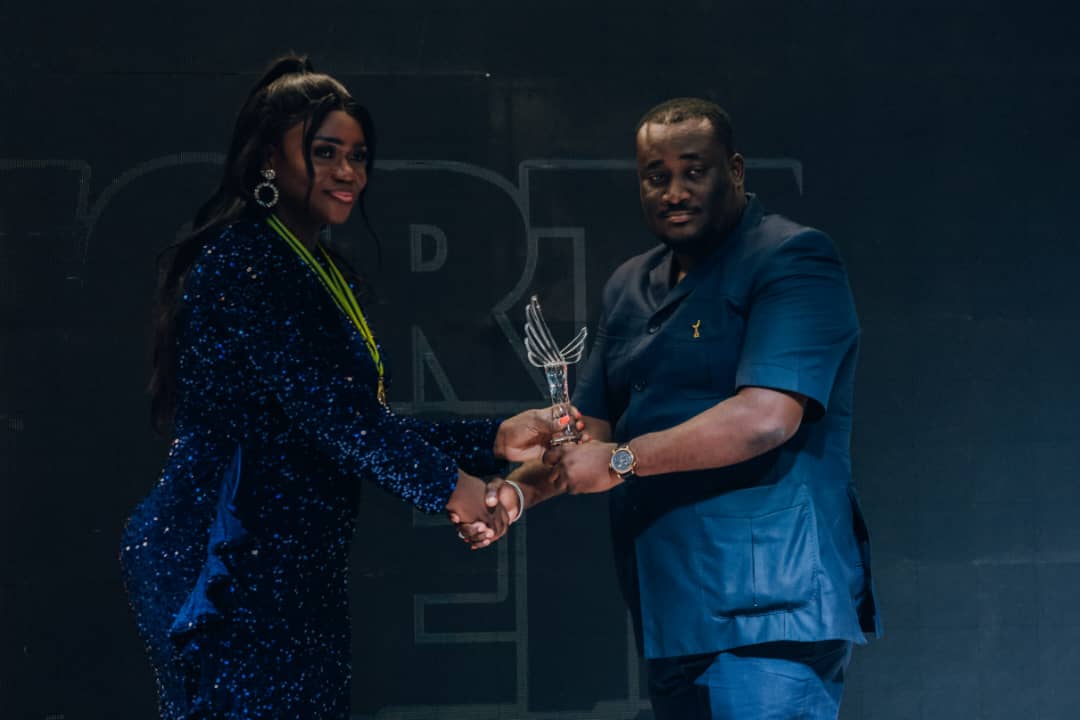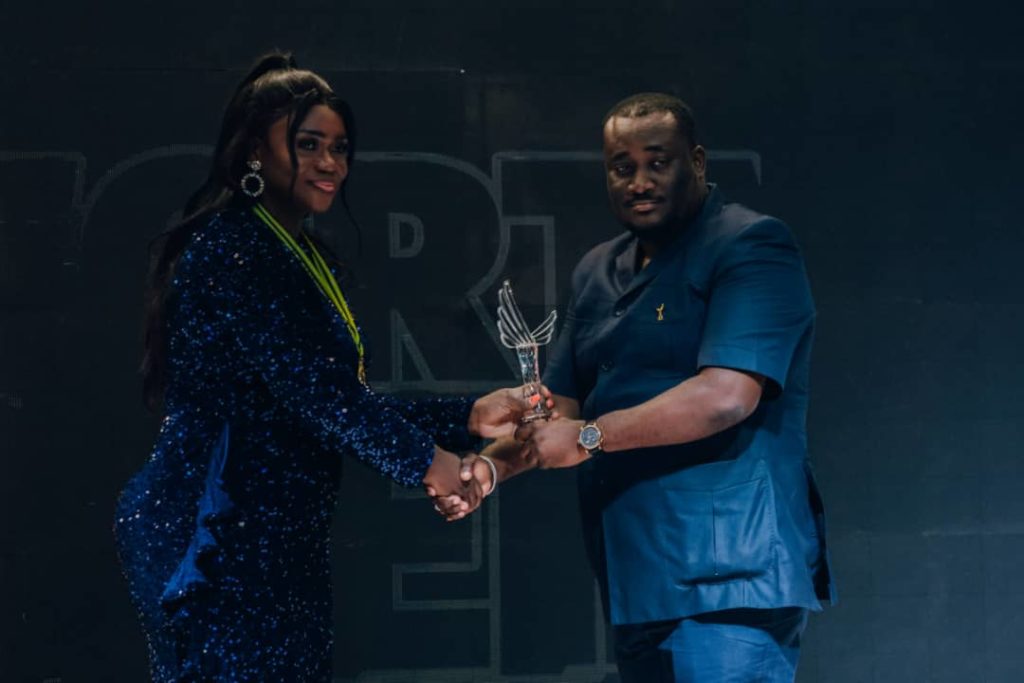 BERNARD DANSO NTOW (DANSWORLD INTERNATIONAL SERVICES LIMITED)
PROFESSIONAL SERVICES
FORTY UNDER 40 ACHIEVER 2023
AMEWUGAH NATHANIEL (KRUZ K MAKEUP)
THEATRE
FORTY UNDER 40 ACHIEVER 2023
ENOCH BOATENG (FOCUSNBLUR)
ARTS
FORTY UNDER 40 ACHIEVER 2023
EVANS GYAN LARBI (BEIT FARMS GHANA)
AGRICULTURE
FORTY UNDER 40 ACHIEVER 2023
NANA OWUSU-ACHAU (AGRO KINGS)
AGRO PROCESSING
FORTY UNDER 40 ACHIEVER 2023
JANRITA SEFA (GEMSTONESPRETTYOFFICIALS)
HOSPITALITY
FORTY UNDER 40 ACHIEVER 2023
SPONSORED BY THE ROYAL SENCHI
NANA AKUA OSEI-TUTU (MYMA TRAVELS CO. LIMITED)
TRAVEL AND TOURISM
FORTY UNDER 40 ACHIEVER 2023
SPONSORED BY THE ROYAL SENCHI
EMMA OLIVEIRA (ALL SMILE DENTAL CLINICS) – DENTAL
HEALTH AND WELLNESS
FORTY UNDER 40 ACHIEVER 2023
EMMANUEL GYIMAH AMANKWA (RIDGE MEDICAL CENTER)- MEDICAL
HEALTH AND WELLNESS
FORTY UNDER 40 ACHIEVER 2023
BRIGHT YAW HODZOR (THE CELEBRITY PAINTER)
ARCHITECTURE & INTERIOR DESIGNS
FORTY UNDER 40 ACHIEVER 2023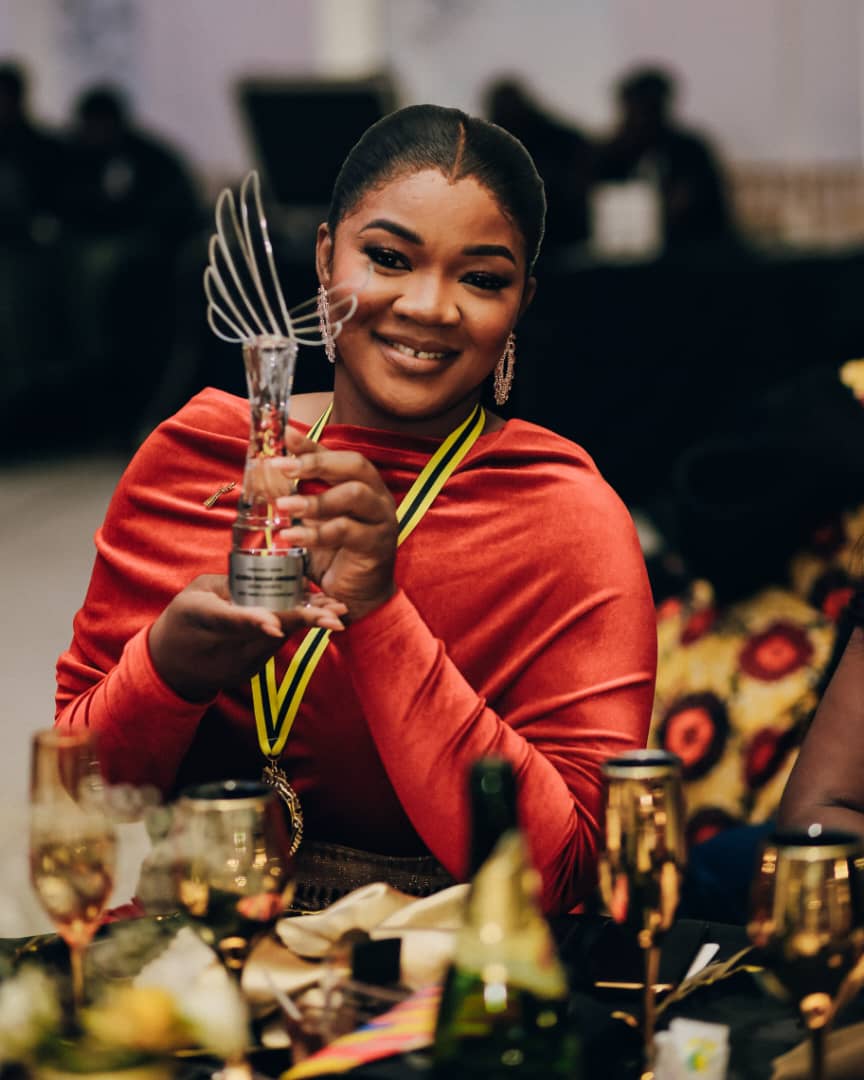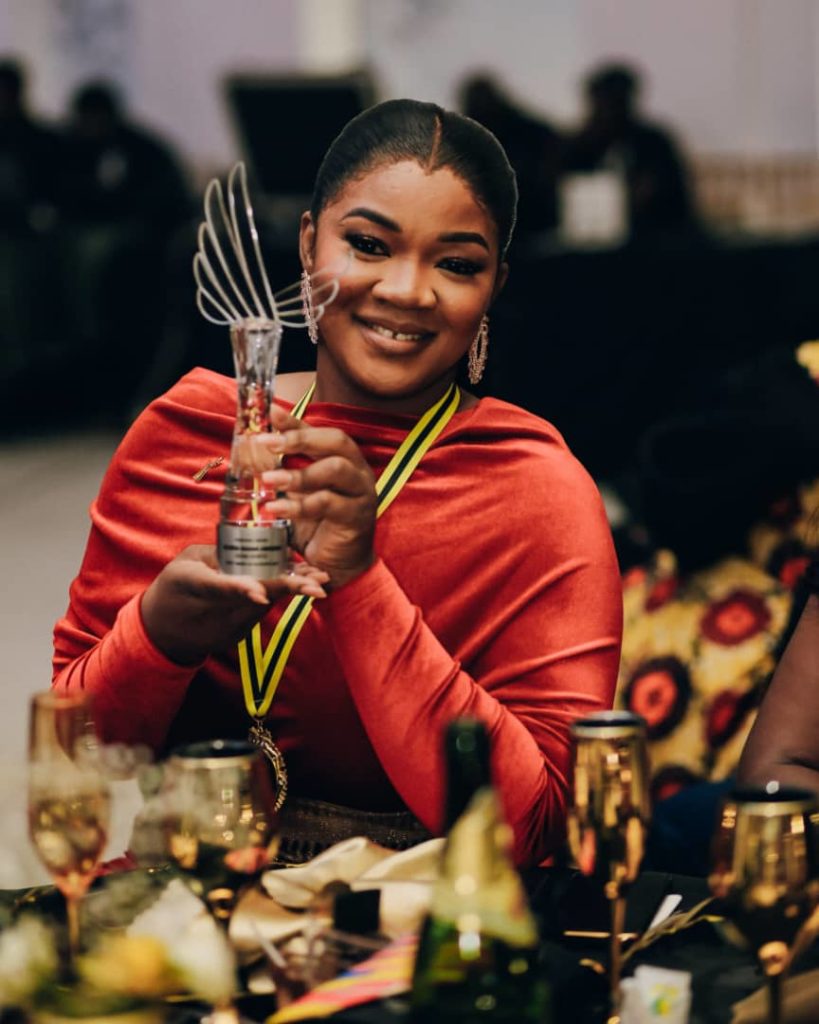 DELASIE DOGBEY (LADIES WAR ROOM ORGANIZATION / GHOSTWRITER AND AUTHOR)
AUTHORSHIP AND CREATIVE WRITING
FORTY UNDER 40 ACHIEVER 2023
ANGELA ATTOH (FULFILLED AESTHETICS)
BEAUTY AND LIFESTYLE
FORTY UNDER 40 ACHIEVER 2023
BENJAMIN FRIMPONG-MANSO (LITELINE VENTURES)
COMMUNITY DEVELOPMENT
FORTY UNDER 40 ACHIEVER 2023
NANA KWESI OBENG (GIANT GAS) ENERGY/OIL AND GAS
FORTY UNDER 40 ACHIEVER 2023
CHRISTAL BEEKO (INEN)
EVENT MANAGEMENT / PLANNING
FORTY UNDER 40 ACHIEVER 2023
KWAKU OSEI-SARPONG (RIFE INTERNATIONAL)
ENVIRONMENTAL & CLIMATE SUSTAINABILITY
FORTY UNDER 40 ACHIEVER 2023
SPONSORED BY NAELP
CHRISTIANA DANKWAH (KRIS FOODBANK CATERING SERVICES)
FOOD /CATERING AND BEVERAGE
FORTY UNDER 40 ACHIEVER 2023
SPONSORED BY IMEXCO GHANA LIMITED
JACQUELINE MARINA DEPONT (RINA DEPONT)
FASHION
FORTY UNDER 40 ACHIEVER 2023
ALFRED GEORGE AGYEKUM (GILSAN MANUFACTURING COMPANY LIMITED)
FAMILY BUSINESS
FORTY UNDER 40 ACHIEVER 2023
PALGRAVE FRIMPONG BOAKYE-DANQUAH (COMMUNICATIONS BUREAU)
GOVERNANCE AND GOVERNMENT AGENCIES
FORTY UNDER 40 ACHIEVER 2023
BRIAN AMOATENG (IYES FOUNDATION)
HUMAN RESOURCE AND DEVELOPMENT
FORTY UNDER 40 ACHIEVER 2023
PETER KUNTU-BLANKSON (PORTMASTERS LIMITED)
LOGISTICS AND SUPPLIES
FORTY UNDER 40 ACHIEVER 2023
DAVID KWAME AZIAGO (DAVIDA ROOFING SYSTEMS)
MANUFACTURING
FORTY UNDER 40 ACHIEVER 2023
EPHRAIM AWUKU (STUDIO HD) MEDIA (DIGITAL AND SOCIAL) FORTY UNDER 40 ACHIEVER 2023
KWAME BAAH (YVE DIGITAL)
MUSIC & ENTERTAINMENT
FORTY UNDER 40 ACHIEVER 2023
BENJAMIN GREGORY AGGREY (CENTRIFUJ COMMUNICATIONS)
MARKETING & COMMUNICATIONS
FORTY UNDER 40 ACHIEVER 2023
ROBERTA ADUTWUMWAAH NTEM (GOOD OLD AGE GOLDEN FOUNDATION)
PHILANTHROPY AND CHARITY
FORTY UNDER 40 ACHIEVER 2023
THOMAS AYISAH (AGAZY HOMES LIMITED)
REAL ESTATE DEVELOPMENT / CONSTRUCTION
FORTY UNDER 40 ACHIEVER 2023
REGINALD GOFF AMPOMAH (STUDIO 3 ANIMATION)
SCIENCE & TECHNOLOGY
FORTY UNDER 40 ACHIEVER 2023
SPONSORED BY MTN
PROF. ERNEST TEYE (UNIVERSITY OF CAPE COAST FARMS)
INNOVATION
FORTY UNDER 40 ACHIEVER 2023
RACHEL ANKOMAH (ACCRA MAJESTICS RUGBY LEAGUE CLUB)
SPORTS
FORTY UNDER 40 ACHIEVER 2023
BASIL DAVID ANTHONY (MODERN FLOORS)
PEOPLE'S CHOICE AWARD
FORTY UNDER 40 ACHIEVER 2023
THOMAS AYISAH (AGAZY HOMES LIMITED)
FIRST AMONG EQUALS
FORTY UNDER 40 ACHIEVER 2023