I Can't 'Kee' Myself: I Won't Date Men Anymore; I am Now Going To Date Only Women – Princess Shyngle Says (+Video)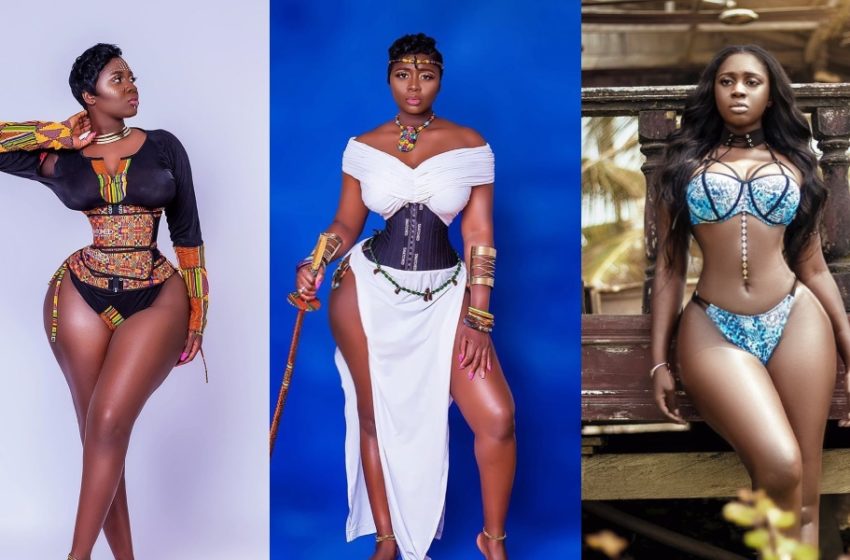 Gambian-born Ghana-based actress and socialite, Princess Shyngle, has indicated that she is now ready to start dating women in place of men following many heartbreaks from the latter.
While speaking in a self-made Tik Tok video, the actress indicated that she was going to start dating 'fine' women and not just any woman.
READ ALSO: Throwback Video Of When Wiyaala And Arnold Asamoah-Baidoo Were Like Best Friends And Danced Together Pops Up (Watch )
She was seen in what looked like a washroom in a building and was 'dressed to kill' as she made the announcement.
Captioning the video, she wrote: "I have good taste in women oh you must be finer and hotter than me for me to date you send in your applications ladies no men allowed I'm tired of y'all my next girlfriend has to be hot oh with a fat a*s I'll take care of you and spoil you rotten…"
WATCH VIDEO BELOW:
It is a clear indication that the actress has had it with men who come in with the intention of loving her for life but end up leaving her in tears.
All her fans were taken on a recent lovey-dovey ride when the actress indicated that she had finally found her 'Prince Charming'.
She shared loved-up photos and videos of herself and her boo and many were of the view that they were going to walk down the aisle in the nearest future.
READ ALSO: Give Akufo Addo Four More Years – Actor Prince David Osei To Ghanaians
There was even a proposal from her boyfriend which went viral on social media.
But the relationship eventually ended in tears and the actress came out to social media to rant about the botched relationship.