I Don't Respond To Ignorant Fools – Sonne Badu Replies Kwame OB Nartey (See What He Said)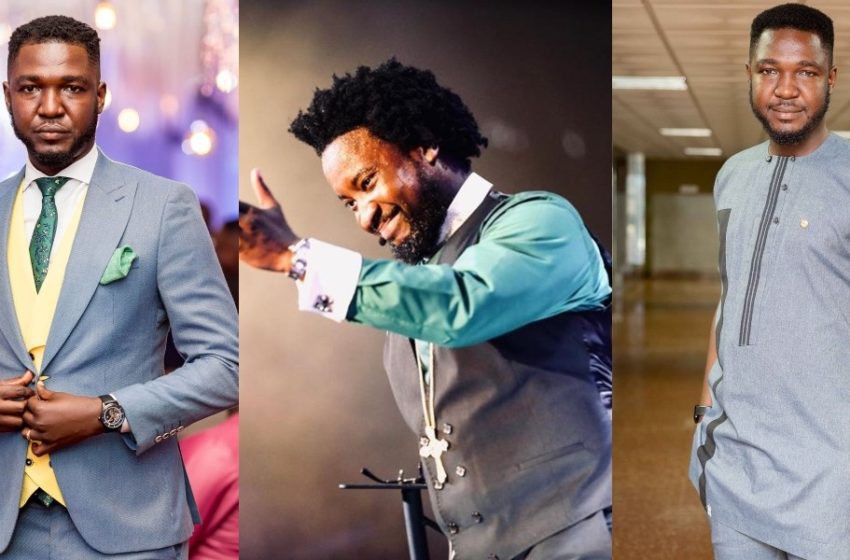 Award-winning gospel star, Dr. Sonnie Badu, has reacted to some comments made by gospel singer and radio presenter, Kwame OB Nartey after he congratulated Kuami Eugene for winning the 2020 Artiste Of The Year.
Dr Sonnie Badu was responding to the comment made by OB claiming that the Wonder God singer was behaving like Don King and looking for unnecessary fame.
READ ALSO: The Akwaboahs – Father And Son Finally Drop Remix For All-Time Classic "Awerekyekyere" (Watch)
According to OB Nartey, Sonnie Badu had many loyal sons who were in need of favours or in need of a feature he might have promised them but he had 'neglected them and praising Kuami Eugene.
However in response, Dr Sonnie Badu indicated that he does not react to things he deems comes from people who are ignorant.
SEE POST BELOW:
The popular pastor and singer said even Jesus Christ ignored attention-seekers so he was going to do same.
Sonne Badu's post read: "If I was an old old old man, this is the advice grandPa Badu will give to his grandchilden for September , it is pretty simple … DO not respond to ignorant fools who want attention, they will waste your time … Jesus did it and it worked for him … ITS PURPLE"
He added that all those jabbing him over his congratulatory message were time wasters and that just like Jesus did, he would simply ignore them.
Zionfelix.net earlier reported that Dr Sonnie Badu had celebrated Kuami Eugene over his remarkable win at the just-ended Vodafone Ghana Music Awards.
Sonnie Badu, following the event, took to social media to congratulate the Angela hitmaker and went on to call him his "son"
READ ALSO: 2020 VGMA Artiste Of The Year Kuami Eugene Presents His Award To The National Chief Imam (Watch Video)
This however did not go down well with Kame OB Nartey and he decided to call the popular singer out.