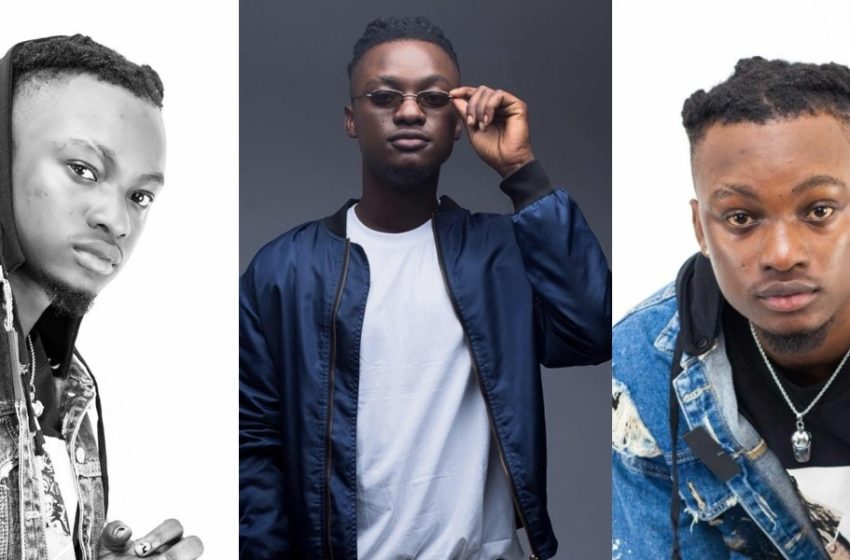 I Have Always Hated Bathing; Even Since My SHS Days – Yaw Berk Tells Critics (Watch Video)
Musician Yaw Berk has opened up about some of the things he dislikes doing and bathing is number one on his list.
While speaking in an interview in the studios of Accra FM, Yaw Berk accepted claims that he does not like bathing.
The "Independent Lady" hitmaker stated that indeed the rumors about him not liking bathing was true and did not start today.
READ ALSO: Our Beef Is Not Over – Lil Win Says In New Video Over Fight With Funny Face On Live TV (Watch)
According to him, the habit was formed from Senior High School because he attended a boys' school and that was the habit of most of his friends.
He claimed he could bath on Sunday night and refuse to shower the following Monday morning before classes began.
He however indicated that he is trying to turn over a new leaf therefore he takes his bath twice a day nowadays.
WATCH VIDEO BELOW:
Yaw Berk announced his presence in the music industry with the hit song 'Independent Lady' after he took part in the MTN Hitmaker Season 7.
The matter of cleanliness and bathing came up for discussion when music producer Kaywa disclosed that Yaw Berk was not taking his bath regularly.
Kaywa claimed that the situation forced other artistes to leave the studio where they were are lodging for Berk.
READ ALSO: My Grandmother Wants Me To Get Pregnant Just Because She Heard Nicki Minaj is Pregnant – Eno Barony Drops Phone Conversation With Granny (Listen)
Kaywa jokingly said his studios started smelling bad due to Yaw Berk's behaviour.