I Need A Special Award For Being The Most Trolled Person In Ghana – Moesha Boduong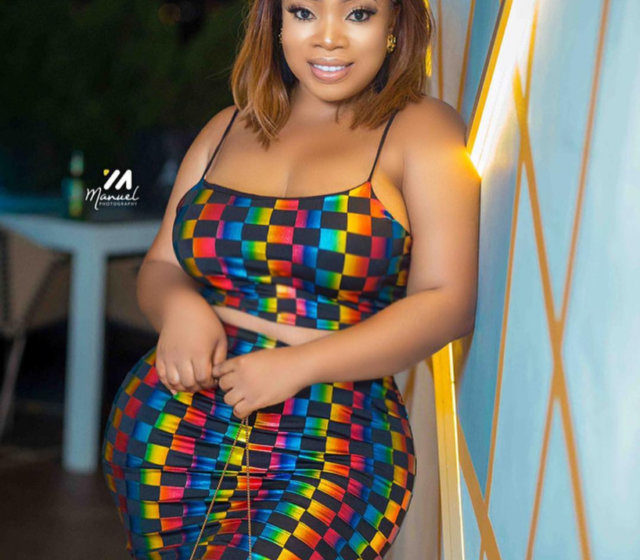 Ghanaian actress and model, Moesha Boduong has said she deserves an award for her persistence online.
In a post sighted by Zionfelix.net, Moesha stated that she needs a special award for being the most trolled person in Ghana.
READ ALSO: I have Not Seen Asamoah Gyan Ever Since My Son Went Missing – Castro's Mum Sadly Speaks (+Video)
She revealed how she nearly quit social media due to trolls and social pressure.
It appears she has psyched herself and developed a thick skin to stand all these challenges. According to her, she does not think she will leave social media anytime soon.
READ ALSO: The Media Are Not Focusing On Female Artistes – AK Songstress Laments
Moesha also inquired how her followers are using social media positively.
She wrote on Instagram: "Ever feel like Quitting Social Media?
The irony is not lost on me at all, sharing a thought on quitting Social media on a Social Media Platform, Yes I do love Social Media and all its utility to Social Relationships, Brand Positioning and even wealth Creation.
BUT
On the dark side is a whole other world that makes me wanna delete the apps and drop my phone in a bin sometimes.
THE TROLLS (I Need a Special Award for being the Most Trolled Person in Ghana), the Social Pressure, the edited reality (Guilty as charged) and the overbearing overdose of information can have its own impact.
I DO NOT THINK I will leave social media any time soon, but on this Monday I just wanted to throw in the Question and spark the Conversation.
How do we Use Social Media Profitably and Not let Social Media USE us? Have a Happy Monday. #moeshaboduong #brandinfluencer #socialmedia #mondaymotivation #curvyqueens."