I'm 30 Years With 4 Kids But Not Ready For Marriage, It's Never Part Of My Plans – Kumawood Actress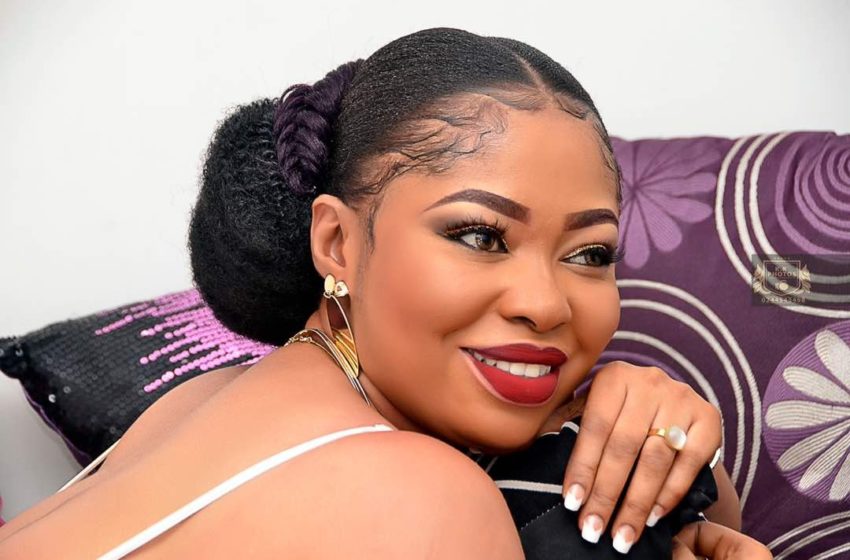 Kumawood actress, Akua Adwubi Kete has stated that getting married is not part of her plans now.
She told ZionFelix in an interview on the 'Uncut' Show that she is not ready for marriage.
The 30-year-old actress revealed she can be in a relationship for a long time but marriage is not part of her priorities.
READ ALSO: I Intentionally Failed WASSCE To Shame My Father Who Forced Me To Study Science – Kumawood Actress
Adwubi, who has given birth to four (4) kids, said her last relationship with the father of her three (3) kids lasted for nine (9) years.
According to her, the man was ready to marry her but she didn't accept—and gave the excuse that she was too young to get married.
Adwubi Kete disclosed she met the man of her three kids at the age of eighteen (18).
This was after she gave birth at the age of 16 when she was sadly rapped.
READ ALSO: I Don't Have Any Business With You – Ayisha Modi Jabs Music Producer Wei Ye Oteng For Wading Into Her Issues With Obrafour (See Posts)
She emphasized that having children is the most important thing for women.
Adwubi believes children are a gift from God—and people will ask of her children when she passes on but not her husband.
Watch her interview with ZionFelix below.