John Mahama Finally Reacts To Supreme Court Verdict On His Election Petition; Expresses Disappointment And More (Video)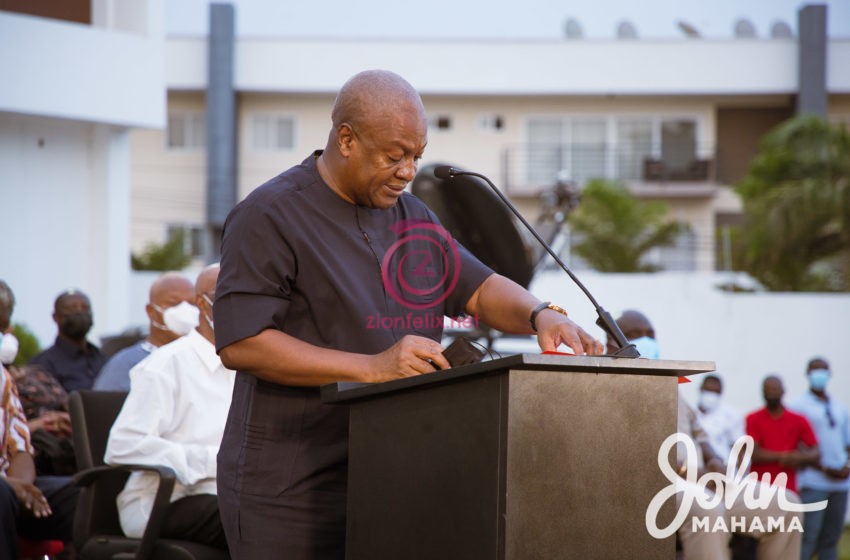 Former President, John Dramani Mahama has finally had his say on the dismissal of his application for a re-run of the 2020 general election of Ghana by the Electoral Commission.
As promised, John Dramani Mahama addressed a press conference at 6 PM today, March 4, 2021, to address all the issues that came up during the three months long court petition.
READ ALSO: Kwaku Manu Is In Trouble As Hajia Police 'Arrests' Him For Flouting COVID-19 Safety Protocol (Watch Video)
During his press conference attended by all the top personalities in the NDC, John Mahama said that he disagrees with the ruling of the Supreme Court today.
According to Mr. Mahama, the court purposefully ensured that Madam Jean Mensa was not interrogated…an action that undermines the outcome of the verdict.
READ ALSO: Happy FM's DJ Adviser Reported Dead!
Mr. Mahama added that even though he respects the decision of the Supreme Court, he utterly disagrees with the ruling.
He stressed that the failure of Madam Jean Mensa to account to Ghanaians in court was clearly embarrassing and did the case no good.
Video below…