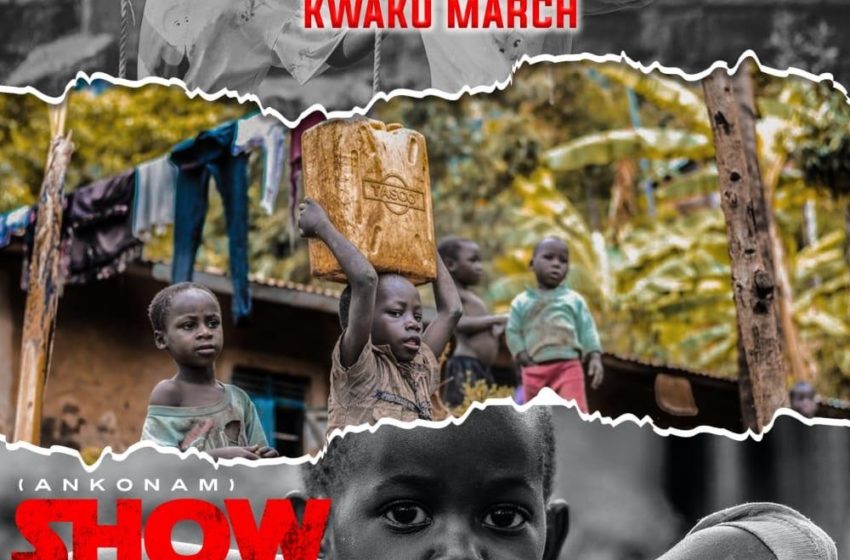 Kwaku March Drops Inspiring Christmas Song "Show Love" (Watch Video)
A new talent, Kwaku March, has been unveiled in the music industry, to add to the good music in the Afrobeat Genre.
An upcoming artist called Kwaku March has released a Christmas Song, to motivate the good deeds in our society.
READ ALSO: Singer Nautyca Seriously Grinds Shatta Wale's Baby Mama, Michy On A Big Stage Publicly (Video)
Kwaku March is an incredible artiste in Kumasi, the capital of the Ashanti Region.
The fast-rising kumerican musician has unleashed a new song dubbed 'Show Love '.
The motivational and Christmas song was produced by APYA, a brand located in Kumasi.
As the name depicts, 'show love' is a Christmas song to have a good celebration in months to come.
His lyrical content speaks on behalf of the orphans and needy in society.
WATCH VIDEO BELOW:
Kwaku in his song advised Ghanaians to give arms to the needy in the society amid the Christmas celebration.
Traditionally, Christians do share gifts, delicious meals, and many others with their friends and families.
READ ALSO: Sarkodie Takes His Beautiful Wife, Tracy Sarkcess On A Shopping Spree As Christmas Nears (Video)
However, His concern was about the orphans and needy who have no parents but have to survive and join the celebration.
There are many songs for partying this Christmas, but 'Show Love' has come to change the heart of Ghanaians, to extend their care and love to the needy and orphans in the society.