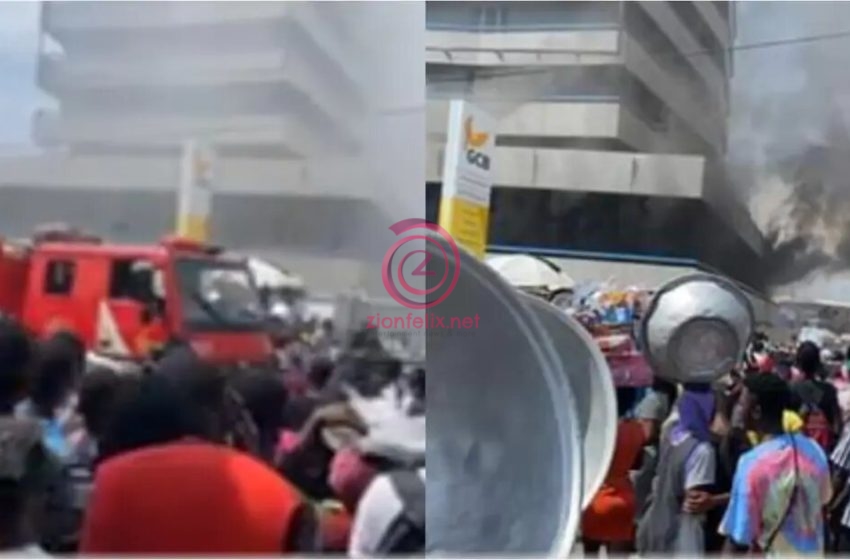 LIVE VIDEO: Fire Guts Kantamanto GCB Bank; Traders Run For Their Lives
The GCB Bank liberty house branch at the Accra Central Business District has been gutted by fire some few minutes ago.
From what zionfeix.net is picking up from the Ghana National Fire Service, the fire started around 11 am this morning.
READ ALSO: VIDEO: Dr UN Finally Loses It; Engages In Near Fistfight With Music Producer At A Radio Station & Uses Unprintable Words
However, some eyewitnesses are disputing the reports of the Fire Service with counter accounts which suggests that the fire started hours earlier.
Currently, Fire Service personnel are on the scene with six fire trucks trying to quench the fire and also ascertain the cause of the fire on the first floor of the seven-story building.
Police have also had to barricade some roads leading to the area causing heavy traffic.
Some videos we saw earlier had traders running to save their lives.
Watch a live video feed from the bank below