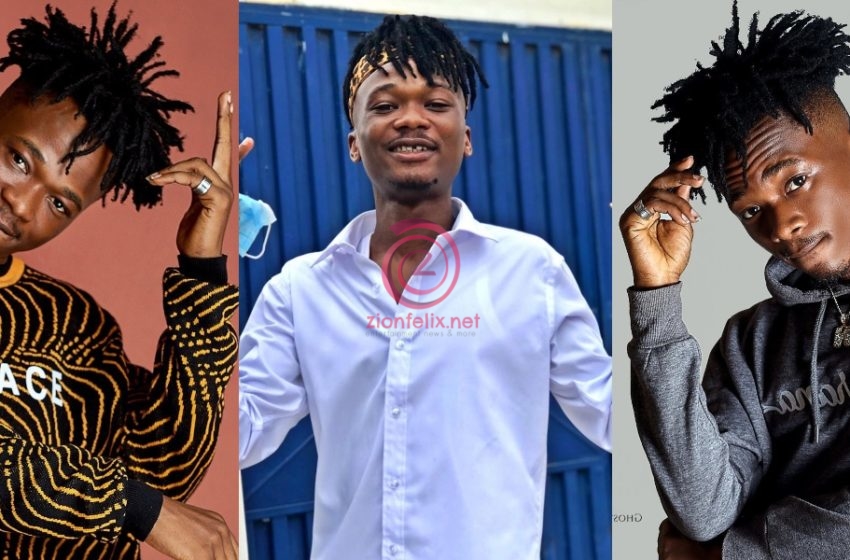 Midas Touch Responds To Claims Of Imrana About Unfulfilled Promises – This Is What They Said
Midas Touch Inc, the record label that Imrana is signed on, has responded to allegations made by Imrana that they lied to him and are yet to fulfill all the promises made him.
Management released a press release, explaining in details each concern raised by the "imagine say" hit maker.
READ ALSO: Actress Nana Ama McBrown Shares Her Only Reason For Deciding To Get Married; Advises Singles – Watch
On Imrana's claims that the record label has stalled his music career because they are not forthcoming with the release of more songs to keep him relevant in the music industry, the label had this to say.
"on the allegation of the record label's unwillingness to promote and market his numerous songs, we categorically state that it is untrue".
According to management right after they signed Imrana, they approved two of his songs, sent them to Kaywa for mixing and mastering followed by subsequent promotion on all social media platforms.
SEE POST BELOW:
Additionally, Imrana said that a promise of a decent accommodation and a car for him have not been fulfilled by the label, which makes the contract not fit for purpose and further added that the current situation had compelled him to perch with friends.
The label refuted this claims as well stating unequivocally that it is "untrue as indicated by IMRANA that he had not been provided with a decent accommodation. Management secured an accommodation at Westlands a suburb of Accra, made payment and began renovating the chamber and hall self -contained apartment for him.
Unfortunately, Imrana during the course of the renovation of the facility, rejected and demanded for a more luxurious accommodation of his preference".And the label claimed it was not in the contract to provide him a car, but rather transportation to and fro programs which they have not breached.
WATCH VIDEO BELOW:
In the issue of salary, Imrana stated in the interview that he's paid monthly by the record label but did not state the actual amount. Management has however come out to disclose the amount.
READ ALSO: Akufo-Addo Is The Best Thing To Happen To Ghana After Kwame Nkrumah – Asem Declares (See All He Said)
According to Midas Touch, the artiste had been consistently paid a monthly stipend of 2,000 Ghana cedis until the Covid-19 struck when it was reduced to 1, 300 monthly which they have never defaulted.
Midas Touch described the allegations by the artiste as malicious and untruths, adding that the claims by the artiste have been referred to their lawyers for "appropriate advice and action" .