Mummy Goals: Actress Nadia Buari Shares Kiss With One Of Her Daughters (+Video)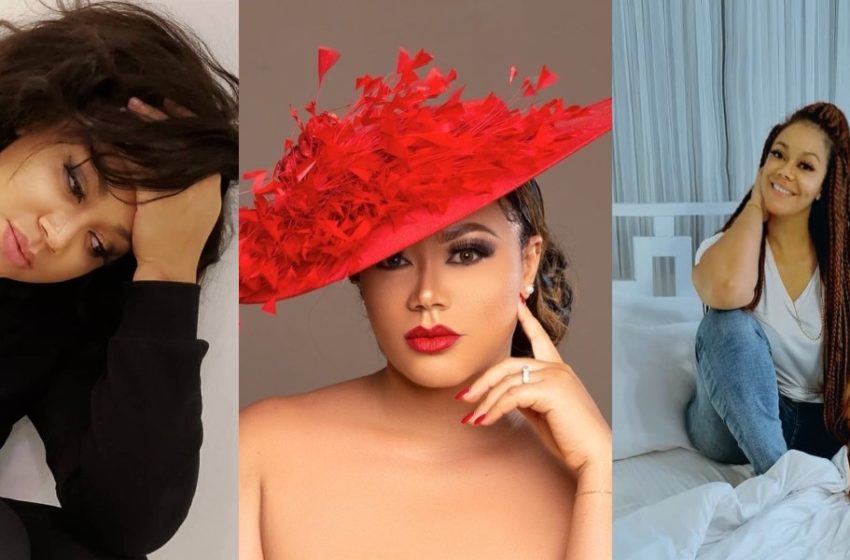 Actress Nadia Buari has sparked lovely reactions on social media after she was spotted in a video having a mummy and daughter time with one of her daughters.
In a video posted on Zionfelix.net on IG, Nadia Buari and her daughter appeared to be in the house and playing with each other.
As time went on, the mother and daughter shared a kiss as the bonded with each other while having fun.
READ ALSO: My Grandmother Wants Me To Get Pregnant Just Because She Heard Nicki Minaj is Pregnant – Eno Barony Drops Phone Conversation With Granny (Listen)
The other children of the popular actress could be heard playing in the background and were heard calling their mother.
The video which was self-recorded by Nadia Buari saw the actress wearing a yellow shirt with her daughter dressed in purple.
WATCH VIDEO BELOW:
It appears the daughter of Nadia just wanted to be pampered over the others as she was seen bumping heads with her mother and constantly calling out "Mama".
Nadia Bauari, after being called so many times by her daughter, also responded with "yes baby".
READ ALSO: Our Beef Is Not Over – Lil Win Says In New Video Over Fight With Funny Face On Live TV (Watch)
The award-winning actress is noted to keep her family life away from the public and it is a fact that none of her fans have seen the faces of her husband and kids before.