Super Rich Celebs: Nhyiraba Kojo Puts His Huge Mansion On Display (Watch Video)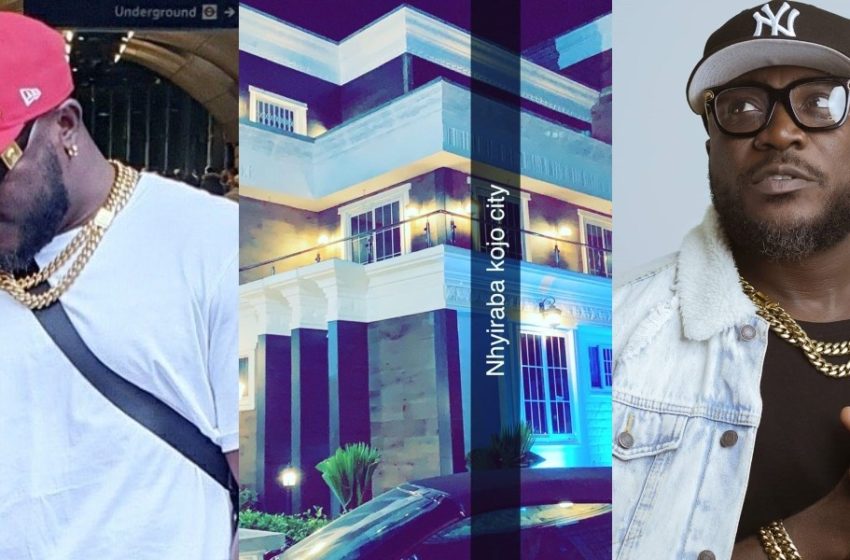 Ghanaian musician and song writer Nhyiraba Kojo has put his huge mansion on display for all to see how much he is worth.
The said video of the huge mansion was posted by Praye Tietia on his Instagram handle.
Praye Tietia captioned the video: "The fundamental capital of every successful business mogul is his or her very first potent business/profession.
I am very proud of the empire you've built using music and fame as the base. Congratulations to you bro."
READ ALSO: Sankofa Yen Kyi! Shatta Wale And Efia Odo Quash Their Beef And Become Besties Again (+Photo)
The video which was taken at night, showed the beauty of the house in darkness as it was brightly lit by expensive lighting.
It appeared the compound consisted of the main house which was huge and an outer house which looked very big as well.
WATCH VIDEO BELOW:
Some people were seen having fun in the house as they chatted, shared drinks and videoed themselves in the moment.
Quite recently Praye Tietia jabbed Shatta Wale for calling his fellow musicians broke and he went on to indicate that some artistes like Nhyiraba Kojo were making gains with their talent and owned a mansion.
True to his words, Praye Tietia put the said house on display to spite all those who were criticising some artistes and tagging them as poor.
READ ALSO: My Grandmother Wants Me To Get Pregnant Just Because She Heard Nicki Minaj is Pregnant – Eno Barony Drops Phone Conversation With Granny (Listen)
Praye Tietia, during his recent interview stated that: "Nhyiraba Kojo has built a 10-bedroom house but he's not disturbing Ghanaians with it so why is Shatta Wale always calling Musicians poor? D-Black has more money than him, D Black drives any car he wants, but he doesn't make noise about money. Other musicians are very rich and doing well, Shatta Wale should just keep quiet".