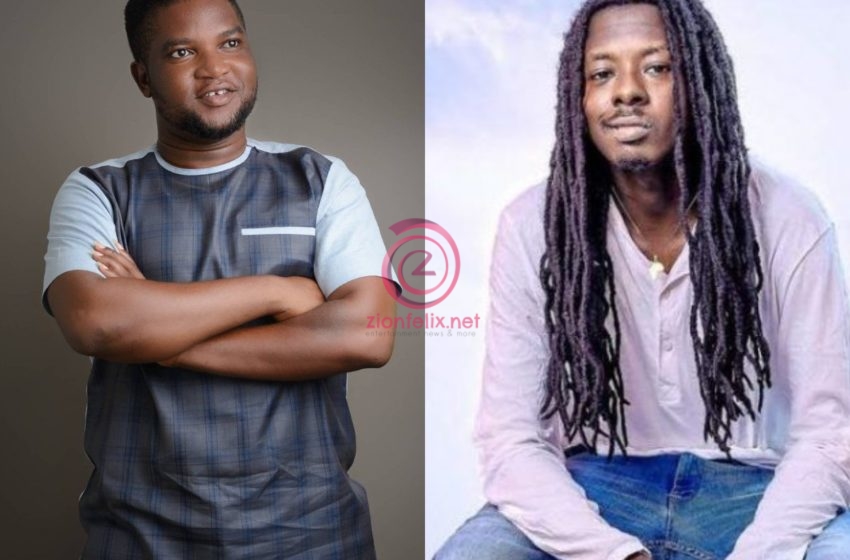 Music Producer Prinx Pappi Is The Dumbest Of All Dumb People – Angry Wei Ye Oteng Blasts Colleague
Ghanaian music producer, Wei Ye Oteng has expressed his disappointment in another producer known as Prinx Pappi.
Pappi used the f word on Oteng after he criticized the Kumerica movement.
The budding music producer after sharing a post made by Wei Ye Oteng stated that he cannot make any drill beat despite his bitterness.
Oteng seemed unhappy about the f word used by Prinx Pappy when speaking in an interview with ZionFelix on the 'Uncut' Show.
READ ALSO: Kumawood Actor Otali Not Dead, Funeral Poster Was For Movie Hype – See Photos
Reacting to his statement, the music producer who has worked with a lot of popular musicians in the country stated that he is known for something.
Oteng detailed that he doesn't depend on only beats to keep his brand growing—but a lot of things.
He stressed that it was unfortunate for his fellow producer to attack his personality instead of tackling the subject.
Wei Ye Oteng added that the experience and his years of activeness in the music business is way ahead of Pappi and he is more like his big brother—so he should have chosen his words carefully.
READ ALSO: Bosom P-Yung Drops 'Foss Dior' Music Video Featuring Kweku Smoke – Watch
He emphasized that though he respects what the young producer is doing, he can't compete with him when it comes to music production—by working with the musicians live.
Wei Ye Oteng indicated that most of the producers like Pappi do not have longevity due to how they do their stuff.
He clarified that he doesn't know Prinx Pappi's pedigree—but most of these young producers lack a lot of things.
Wei Ye Oteng further stated that it is the dumbest of the dumbest who attack personality than attack issues.
Watch the full interview below.