NDC Should Stop Wasting Money On Campaign, They've Lost 2020 Election In Advance – Ogya Nyame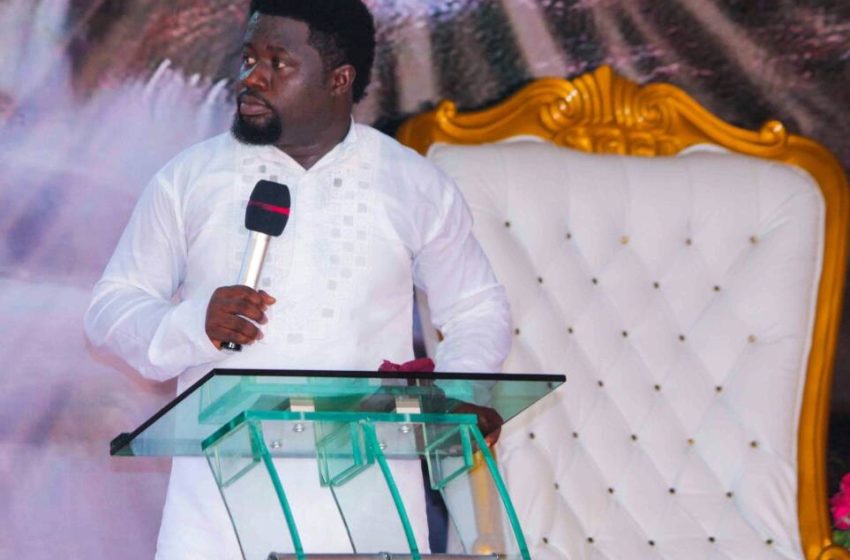 The leader of Shinning Grace Chapel International, Prophet Isaac Appiah, well known as Prophet Ogya Nyame has prophesized the victory of the ruling New Patriotic Party (NPP) in the 2020 general elections.
Speaking in an interview with ZionFelix on the 'Uncut' Show, Ogya Nyame advised the leaders of the National Democratic Congress (NDC) not to waste money and campaign for votes in the upcoming elections.
In the spiritual realm, Prophet Ogya Nyame claims the NPP are victorious—so the NDC need not waste their resources and time.
READ ALSO: Ghana Immigration Forced A Poor Person Like Me To Pay $150 At Airport – Angry Don Little Fires Hard
He said God revealed the victory of the NPP and Nana Akufo-Addo to him about four months ago.
Ogya Nyame also disclosed how the blood of an NPP bigwig will help them to retain power and save other people.
He stressed that it will be beneficial to the National Democratic Congress (NDC) if they focus and prepare for the 2024 elections instead.
READ ALSO: NPP Lacked Commitment And Willpower To Implement Their Promises For The Creative Arts Industry – Sadiq Abdulai
Ogya Nyame further stated that Prophet Nigel Gaisie's prophesy about the victory for the NDC is not true.
When asked to reveal the percentage that the NPP will garner in the forthcoming elections, Prophet Ogya Nyame said God has not revealed to him yet.
Watch the full interview below.