#OurDay: NDC Shockingly Offers 9-Year-Old Oswald Full Membership To Join Their Party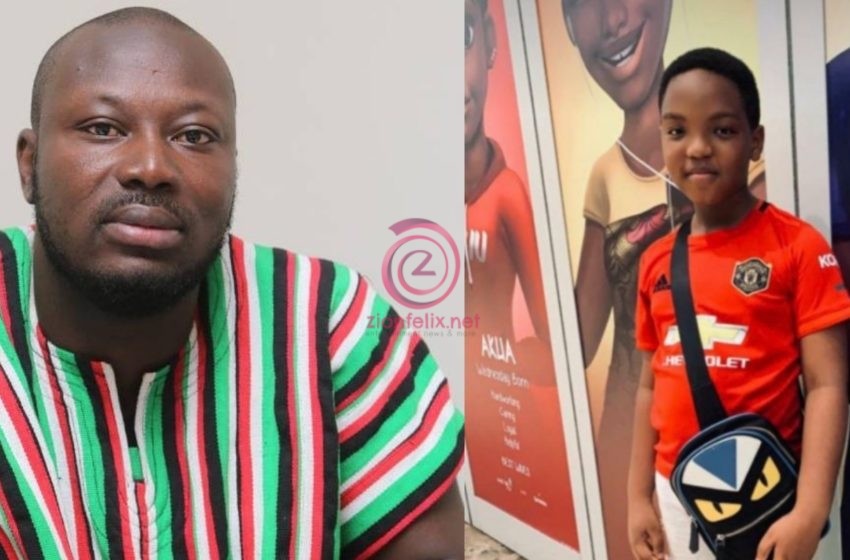 The youth leader of the opposition National Democratic Congress, George Opare Addo has on behalf of the youth wing of the party decided to offer 9-year-old Oswald a full membership card into their party till he finally turns 18 to become an actual member of the party.
In the last few hours, Oswald has been trending on almost every social media platform after his tall and rather interesting list of requests for 'our day' to his mother got leaked.
READ ALSO: Prof. Jane Naana Opoku-Agyemang To Gift Little Oswald Latest Ipad Pro, MTN Ghana Promises Free 10GB Data
As the young boy is getting a lot of goodies from a lot of companies today, the National Democratic Congress (NDC) also decided to make this interesting offer to nine-year-old Oswald today, Friday, July 30, 2021.
George Opare Addo explained that the party believes the boy is a bright child and should be groomed to be a better economist.
"Oswald is such a bright boy. No doubt he will be a great addition to the social democracy tradition. His party card is ready, @NDCYouthWing is willing to pay his dues till he turns 18. With focus and time, he will not disappoint in managing our currency and be a better economist than @MBawumia," he wrote on his Twitter page.
See his tweet below
Oswald is such a bright boy. No doubt he will be a great addition to the social democracy tradition. His party card is ready, @NDCYouthWing is willing to pay his dues till he turns 18. Hopefully, he will manage our currency better and be a better economist than @MBawumia #OurDay

— George Opare Addo, Esq. (@georgeoaddo) July 30, 2021