Popular Female Radio Presenter Celebrates Her Husband With A Very Sweet Message On their First Marriage Anniversary – Social Media Users Reacts (+Photo)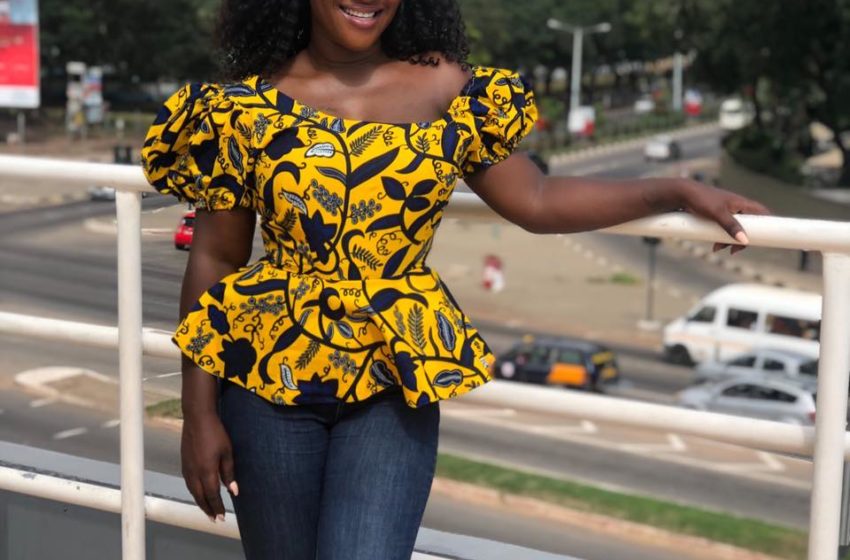 Ghanaian female radio and television personality, Natalia Nana Ama Andoh has penned a lovely message to celebrate her husband, Gregory as they mark a year of being together as a husband and wife.
In a long post sighted by Zionfelix.net, the Class FM presenter thanked her husband for being a solid rock behind her.
READ ALSO: Funny Face After Unity With Lilwin Pens Down A Touching Message
She believes they have come this far through God's love for them as a couple apart from how hard they tried.
Natalia was hopeful the almighty God will see them through in the next phases of their marriage.
READ ALSO: Funny Face And Lilwin Finally Settle Their Differences – Watch Video
Her post has attracted a lot of attention on social media—as friends and love ones sent them their goodwill messages.
Read Natalia Nana Ama Andoh's full post below.
Dear Greg,
I had a hard time choosing an anniversary card for you. One that was realistic and reflects all that we have been through.
Most of the cards i saw were sing-songy and that takes for granted the blood sweat and tears we have endured in order to be where we are today. So I decided to write my own.
I just hugged you a few minutes ago and felt true gladness sweep over me. It's nice to feel that way, knowing we have come a whole year as husband and wife..
The thing is, it isn't always easy. Some days aren't what Hallmark cards are made of. I am sure some people look at us and wonder what the heck we are doing, but I can honestly tell them that we are just two broken people, living in a broken world, with shabby broken tools in our hands, trying to make this monumental thing called marriage actually beautiful.
We have tried really hard, and we have crashed and burned even harder. It's a good thing that God loves us the same on our best days as our very worst days. That's where the hope is found, isn't it? Because if we were to base our love and devotion on our own actions, we couldn't have made it this far.
We don't have it figured out. Not even close. We have some real hurdles that we have had to clear. When we said, "I do" a year ago against many odds, we didn't have a clue what was ahead, or the twists and turns involved. We might tell ourselves that had we known how difficult it would get, we would have ran away.. I definitely would have..
But the truth is, I wouldn't trade this for the world. I have learnt far more on the choppy sea than I would have in peaceful waters. Empathy, patience, hopefulness, gratitude . . . Thank you for holding my hand through it all..
Happy Anniversary my darling..
We should be proud… We are as tough as nails, and no matter what may come, I'm happy that we have each other to hold through it all..
God is good and He has got us… He will see us get around the next bend in the road. I look forward to the many next phases in our marriage..hopefully without any entanglements..
I love you Gee..
Even though you snore when you sleep..❤️❤️❤️❤️❤️