Sadiq Abdulai Shows Gratitude To His Wife And Team Members As 3Music TV Went Live Today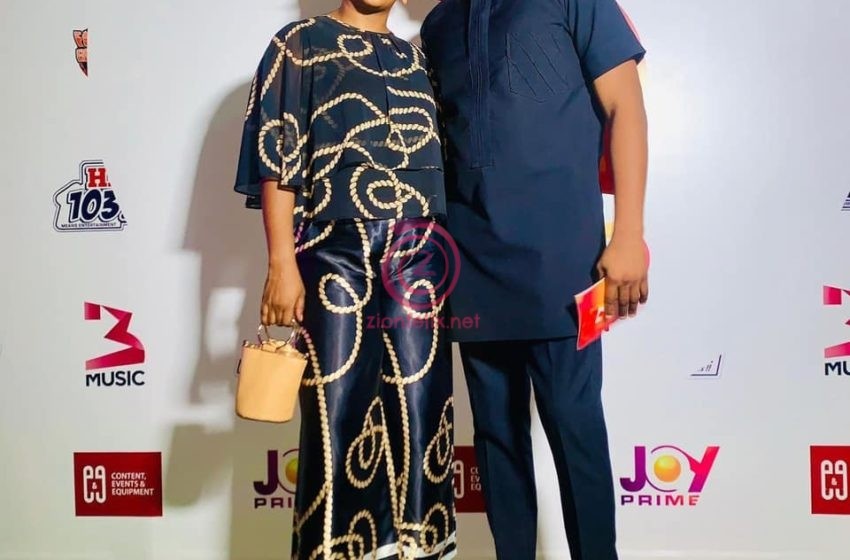 3Music TV has successfully gone live as announced earlier.
Before the new addition of 3Music Networks outfit became operational, the Chief Executive Officer, Sadiq Abdulai Abu had a message to share.
In his post seen by Zionfelix.net, the hard-working young and businessman showed gratitude to his wife, Adizah Kuburah Braima who has played an instrumental role in his life.
READ ALSO: PHOTOS: Oswald And Family Donate His Our Day Gifts To Orphanage
He also thanked his team members for their enormous support.
The 3Music Network boss hoped for a blissful future.
Read his lengthy post below.
Just some three hours more for a channel I started and build with friends to go live and it's still unbelievable that, the images I visualised years ago is becoming a reality.
It's been a though run on this path. I looked back and continue to wonder how we made it through to this point despite the struggles and the hustle of pursuing this dream.
As we begin a new chapter I can't but thank and appreciate all the individuals and organisations that been our backbone and strength to this point. Imma bout to go into my award speech moment right now.
.
Like it always starts, first and foremost to I want to thank God (shouts all to regular award speech folks) but the super MVP on this journey, the constant through all the battles I have fought often jumping in with me and fighting side by side, the one who nursed the wounds and managed the scars from the battles. The one who's Cedi, Sampoa, Kobo, dollar, pounds, I survived on during all the broke and debt ridden times, the actual GUTS before the GLORY, the Ying in the Yang, the calm in the midst of the storm, the Sugar in my Koko. The one who gave her "canine" teeth to my daughter to my annoyance.
The one who has seen it all, bad, good, in between and what's not. The one who's run the home and took charge, giving me the calm and peace I needed to take on the world. Ladies and gentlemen, the super matriarch, my wife of 6 years and best friend for 12 years. Even before everything else, this one deserves equity and shares in a growing business her efforts, money, sweat and toil helped to create and build. I am glad to share my stake in the business with her. Today and officially, she becomes newest director/partner/shareholder/co-founder of the business. With glasses raised, he is to more fruitful and productive years together. The next chapter should be blissful
PS// in subsequent posts, I will celebrate some other individuals who helped us on this journey, my super mentor and godfather Ruddy Kwakye, trusted confidante and partner Stip (Ezekiel Tetteh, Partners Edward Owusu and Ricky Tenneson, Kofi Asare, Chairman James Korsah-Brown (the one who tames me when I go on those mischievous political drives against his party,
) Pep Junia interestingly the first staff member of 3Music without pay,
) my family (the supportive 8 sisters I won't trade for anything, my brother biggie the sub-marine, cousins and prayerful mother, father, late grandmother (I miss her so much and wish she was here) uncles and the amazing industry friends, the board members of the 3Music Awards who have all stucked with us through it all to this point and the amazing young men and women who run our business and the are the future of it.