PHOTOS: Oswald And Family Donate His Our Day Gifts To Orphanage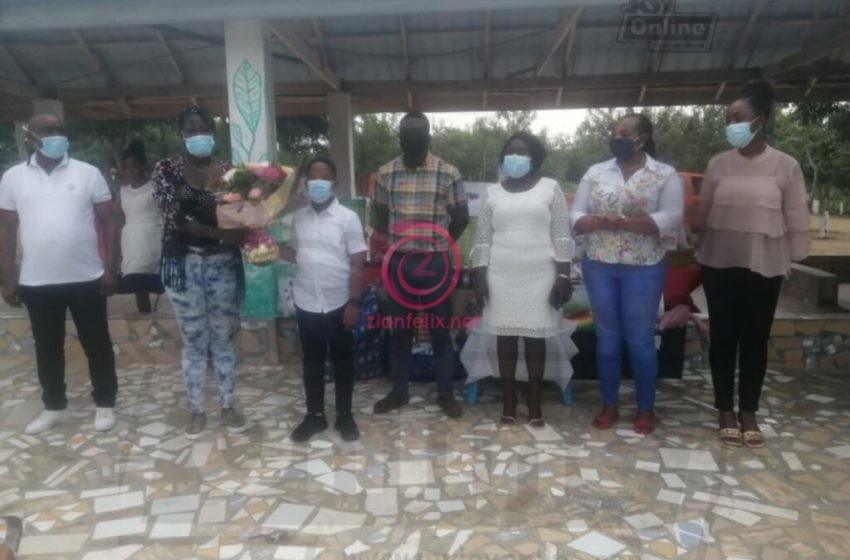 #OurDay star kid, Oswald and his family has donated some of the many gifts he was given by the companies, individuals, and brands to the Royal seed Orphanage of Weija in the Central Region.
Oswal went viral and became the talk of the town on Friday, July 30, 2021, after his letter demanding lots of items for his 'Our Day' celebration emerged online.
READ ALSO: First Photo Of Black Sherif's Beautiful Mother, Aunty Marie He Mentioned In His Viral 'Second Sermon" Freestyle – See Photo
In the letter dated July 29, 2021, and titled 'Things to Bring on Our Day', the boy urges his mother to "read every tiny note" and not disappoint him on the items.
Many brands and celebrities joined the celebration and made it a memorable day for Oswald, his colleagues, teachers, and the school management after they have gone viral.
READ ALSO: Abena Korkor Turns Stripp3r At A Night Club – Watch W!ld Video
After getting all these gifts, the young man has decided not to be selfish and has as such gone to give some out to the orphanage home.
Oswald and his family visited the Royal Seed Orphanage home with most of the assorted drinks and cakes and other items that were donated and added some in order to bless to children at the orphanage home.
Check out the pictures below